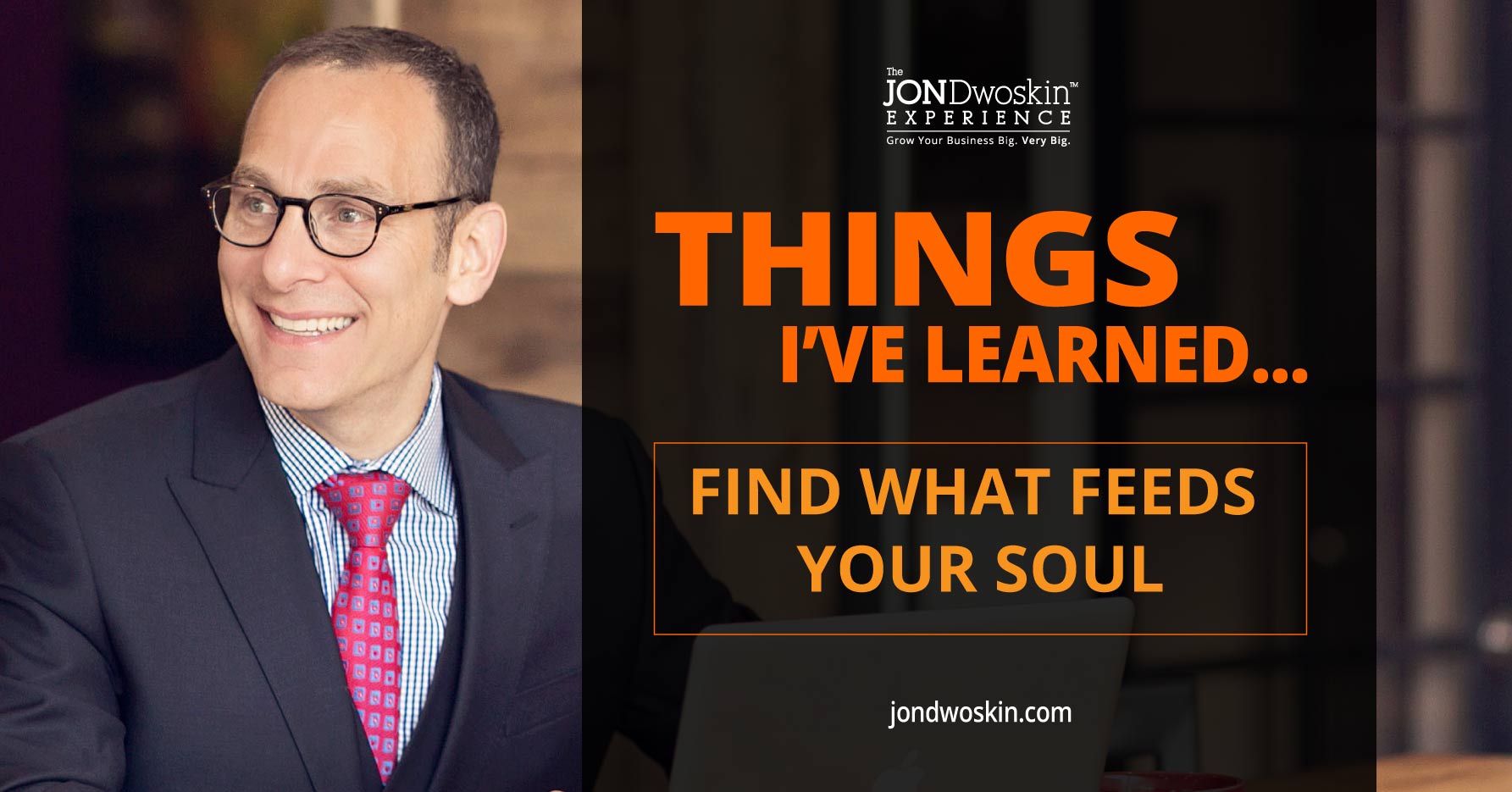 I'm still a work in progress and wanted to share some things I have learned and continue to learn in my 50 years.
Stop 1 thing every week that is not working for you and start 1 new thing that will benefit your life.
Ask yourself every day, per Viktor Frankl, "IF THIS WERE THE SECOND TIME I WERE LIVING THIS DAY, WHAT WOULD I DO DIFFERENTLY?"
Know your worth, your hourly rate and delegate 80% of everything under that. Be like Frank Sinatra and do only what you love and/or make a plan to get there. Remember, you are worthy!
Always say, "Thank you."
Know your value and the value of those around you. I love 1:1 time with each of my kids. Putting my arm around them, holding their hands and hugging them feeds my soul. Find what feeds yours and never lose sight of your purpose.
Share your lessons with the world. You never know who needs to hear – or read — your words and wisdom!
Think Big!
Jon