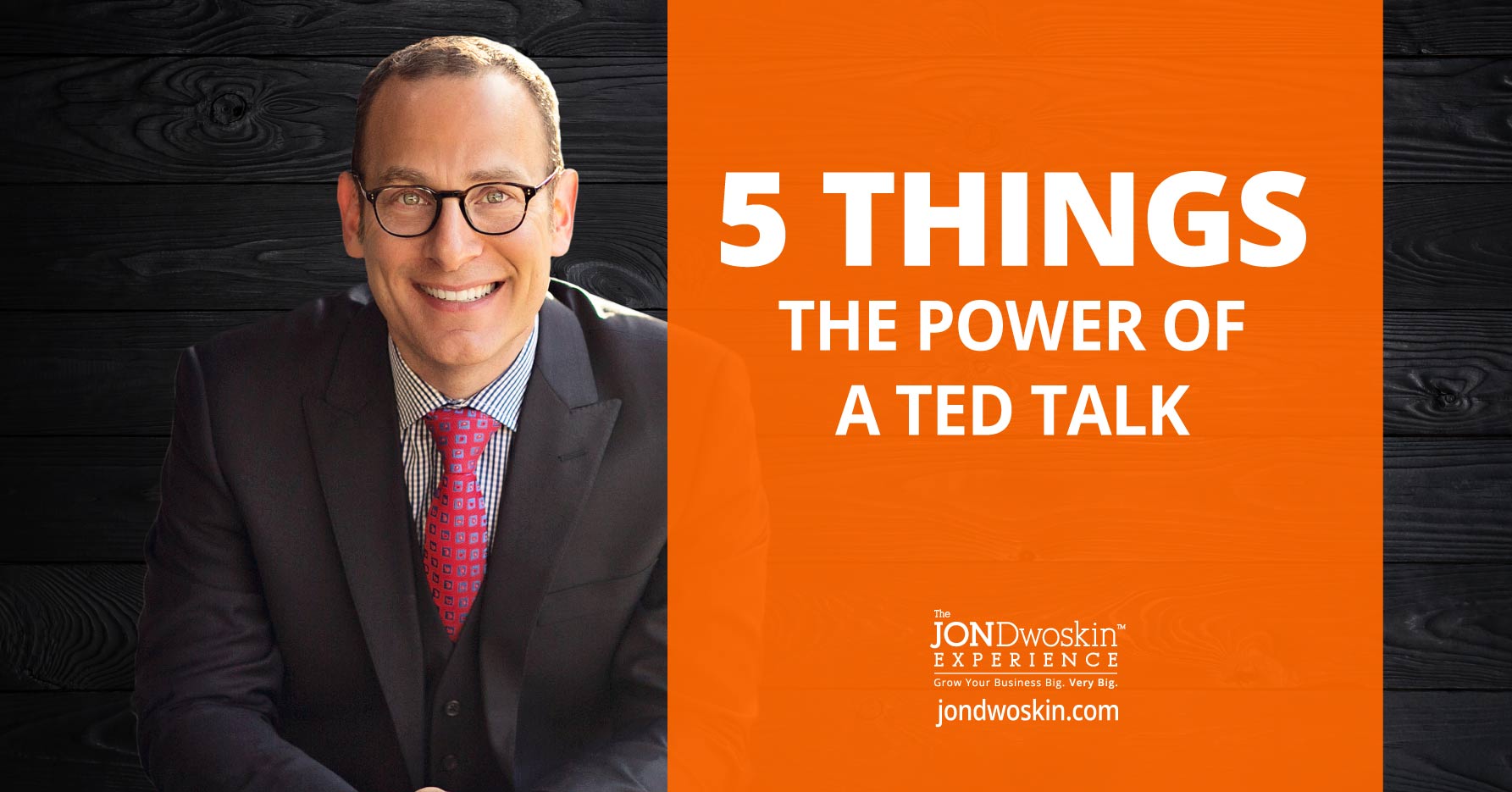 The power of learning and story is always a great takeaway from a powerful TED talk. 
Here are my 5 favorite TED Talks
The Power of Vulnerability – Brene' Brown
Don't be afraid to get in, stay and live in the arena you meant to be in
The Power of Wonder – Jeff Hoffman
Never stop learning and forecasting your business
Start with Why – Simon Sinek 
Know your "why" and the rest will follow
10 ways to have a better conversation – Celeste Headlee
Grow the way you communicate, and you grow every part of yourself
Your body language may shape who you are – Amy Cuddy
Pay attention to how you communicate verbally and non-verbally
These have helped me in business and life. I hope they do the same for you!
THINK BIG!
Jon