Jon Dwoskin's


SALES & BUSINESS DEVELOPMENT


Private Coaching Group
Stay active. Grow your business. Make more money.
Work ON your business with Jon's Private Coaching Group every Monday 4:30-5:30 pm ET
JOIN NOW! | 97 Monthly

Ready to get UNSTUCK and Grow your business big. Very Big?
Stuck IN your business? It's time to work ON your business.
Build the CONSISTENT HABITS you need to close more sales, grow your business, shift your mindset, and EXPLODE YOUR PIPELINE.
LIVE EVERY Monday 4:30-5:30 p.m. ET.
Jon's Sales and Business Development Private Coaching Group is an affordable resource for small business owners, salespeople and business leaders to invest in themselves. Exclusive content and a collaborative environment of like-minded professionals come together in one place to work ON their businesses.
It's time to close more sales, grow your business, shift your mindset, and EXPLODE YOUR PIPELINE!
The group meets every Monday from 4:30-5:30 p.m. ET and includes a private Facebook group for connecting and sharing practical tools and proven strategies.
INVEST IN YOUR FUTURE TODAY!
COLLABORATE
Collaborate with like-minded sales professionals in a private setting to expand your knowledge and generate growth.
GROW YOUR NETWORK
Expand your network with accountability partners and leverage the community to unlock your potential.
IMPLEMENT STRATEGIES
Apply Jon's proven strategies to your business every day to help achieve your goals.
MEMBERSHIP INCLUDES
Jon's Sales & Business Development Private Coaching Group offers access to exclusive content and a collaborative environment of like-minded sales professionals who are looking to create more abundance and value for themselves and those around them.
As a member, you'll not only receive access to a supportive community to help grow your relationship capital, but exclusive content with proven strategies to implement daily to help achieve your goals.
Jon's private Facebook group is the hub of exclusive content and your collaborative environment of like-minded sales professionals.
Content & Community
Access to private Facebook community group featuring weekly content and communication
LIVE weekly group coaching sessions with Jon. Get answers to your questions, valuable sales tips, and more!
ON-DEMAND – All past sessions are posted on the private Facebook page and membership page for ON-Demand watching anytime
Worksheets, guides, and tips designed to expand your knowledge and provide usable tools and strategies you can implement to impact your business immediately
Access to Expert Speakers – Jon consistently has expert speakers come speak to the group to help grow multiple areas of your business
Private membership page where you can manage your membership and access all of the coaching group resources and past session videos.
Networking with all other members – During and thru the week
How to THINK BIG eBook: Filled with the core fundamentals that will help you build your business big. Very big!
Weekly Activity Tracking Workbook: Insert from the How to THINK BIG eBook to keep you consistent and measure your activity!
Jon's Book: The Think Big Movement: Crush the obstacles holding you back and re-learn the value of consistency so you can experience BIG results in your business.
BONUS: Jon's THINK Big Sales University: 90-Day Turnaround Sales Coaching Experience: Valuable sales tools, tips success secrets, and more!
MEMBER TOOLS AND RESOURCES
PRIVATE Facebook GROUP
Content & Community
Get access to exclusive content, worksheets, videos and more. Network and collaborative with like-minded sales professionals.
WEEKLY GROUP LIVE COACHING
Every Monday 4:30-5:30 pm ET.
During these weekly live group sessions, Jon will answer your questions, provide sales tips, and more!
Note: There will be no class on holidays, holiday weeks and/or if Jon is on vacation. Class days and times may change on occasion depending on Jon's schedule.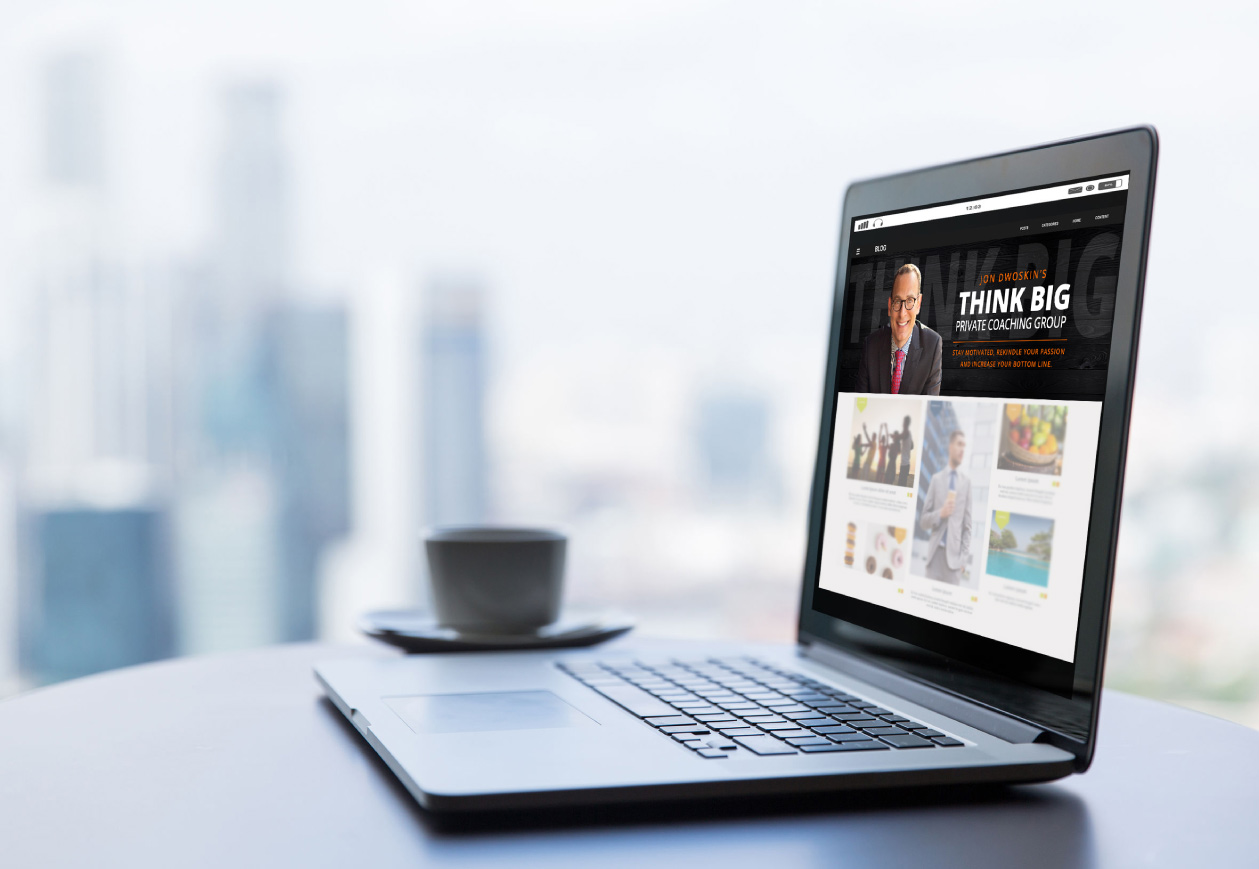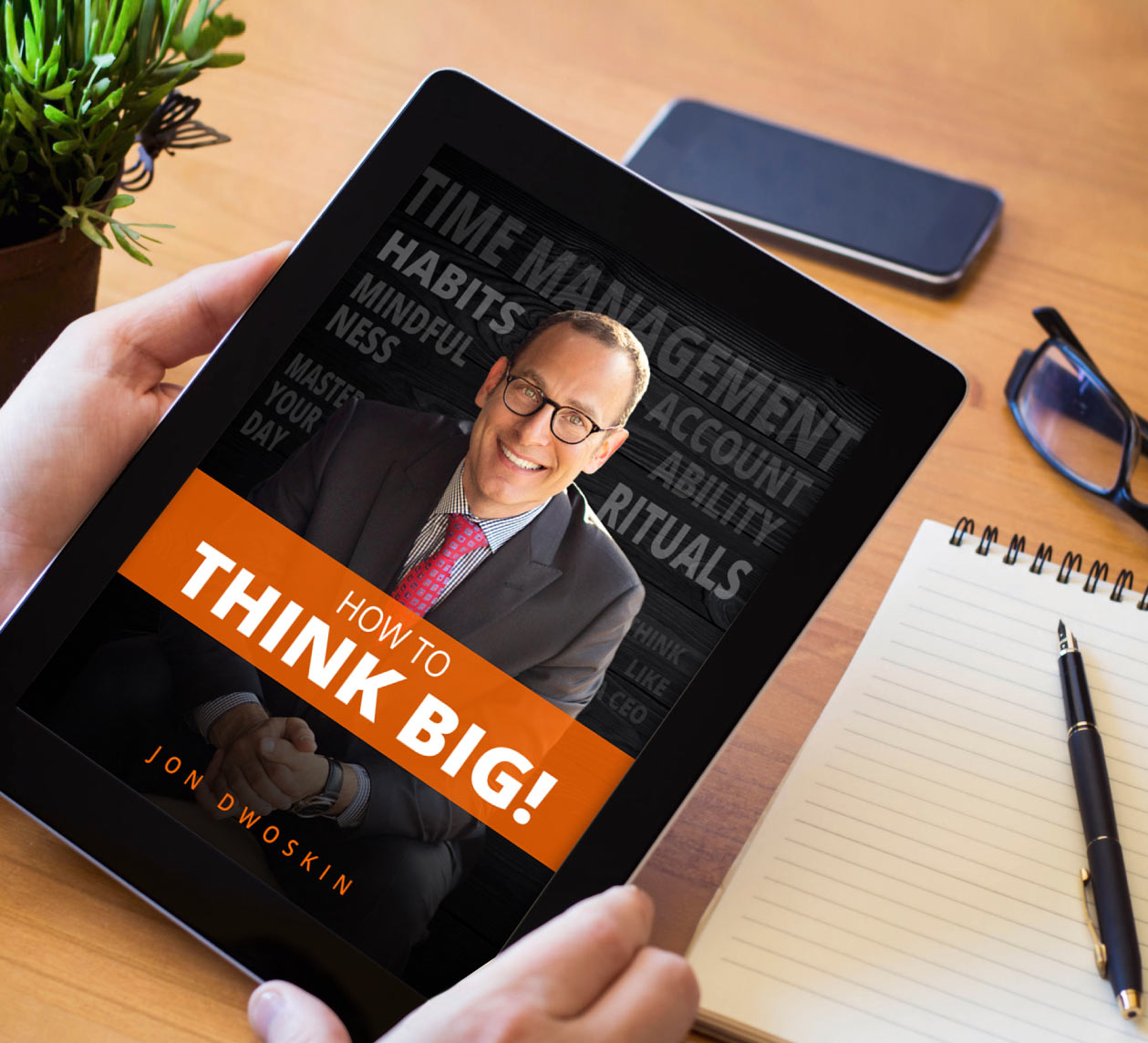 COACHING RESOURCES
Alignment, Action, Adjustment
Jon's resources and worksheets will provide you with actionable items you can implement into your business immediately. They will lead into discussions during the live weekly coaching sessions and carry over to help you align your business goals with actionable items and provide resources so you can adjust your business strategy to focus on achieving your goals.
HOW TO THINK BIG EBOOK
The 10 chapters and workbooks in this eBook are the core fundamentals you can consult again and again for specific ideas, practical tools and effective action items to help you build your business big. Very big!
THE THINK BIG MOVEMENT BOOK
Delivered to your inbox
Many businesspeople experience the obstacles of inconsistency and understand the compound, negative effect they have on their business. The Think Big Movement teaches you, inspires you and structures your mindset to dramatically shift your paradigm. By crushing the obstacles holding you back and re-learning the value of consistency, you will see, feel, and experience BIG results in your business. Like the main character, Jacob, you will have your own incredible epiphanies about growing your business big. Very BIG!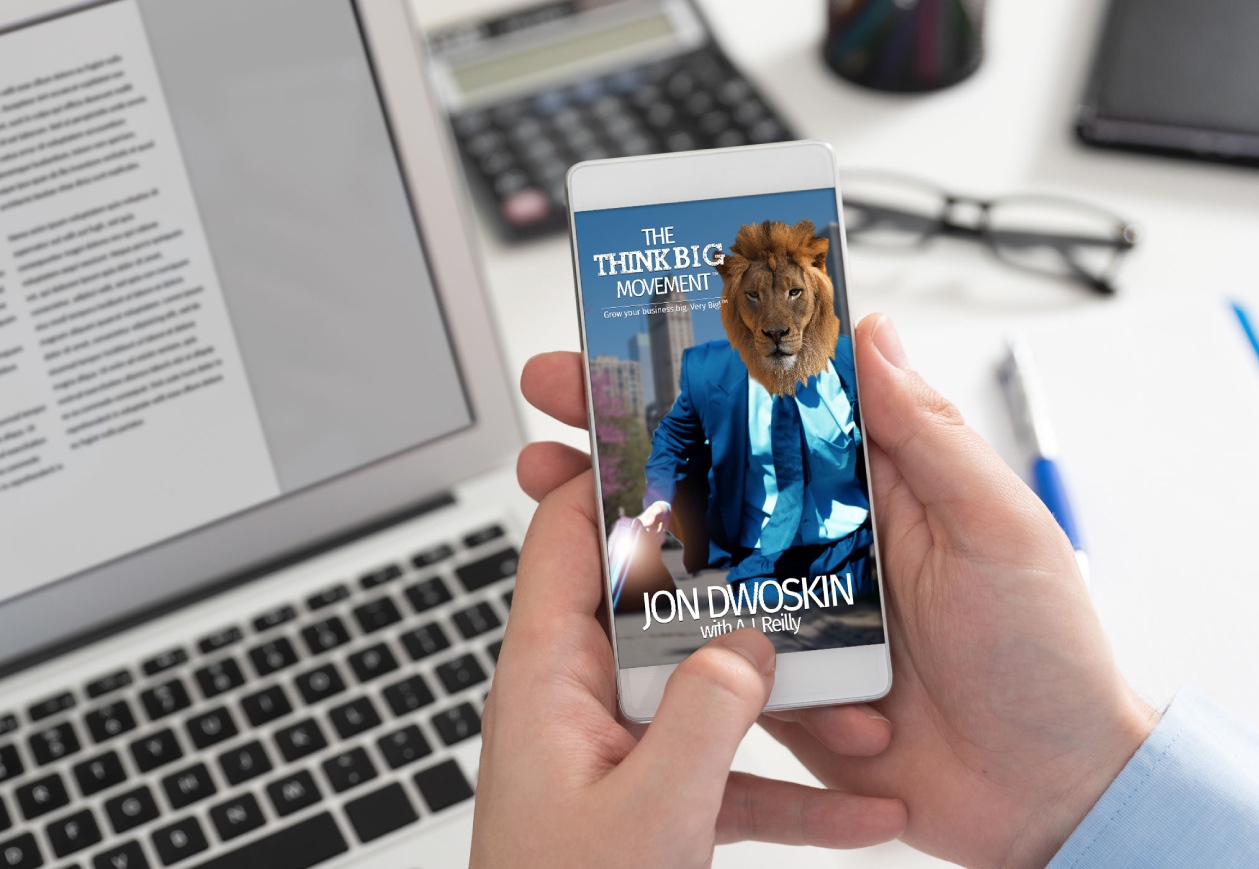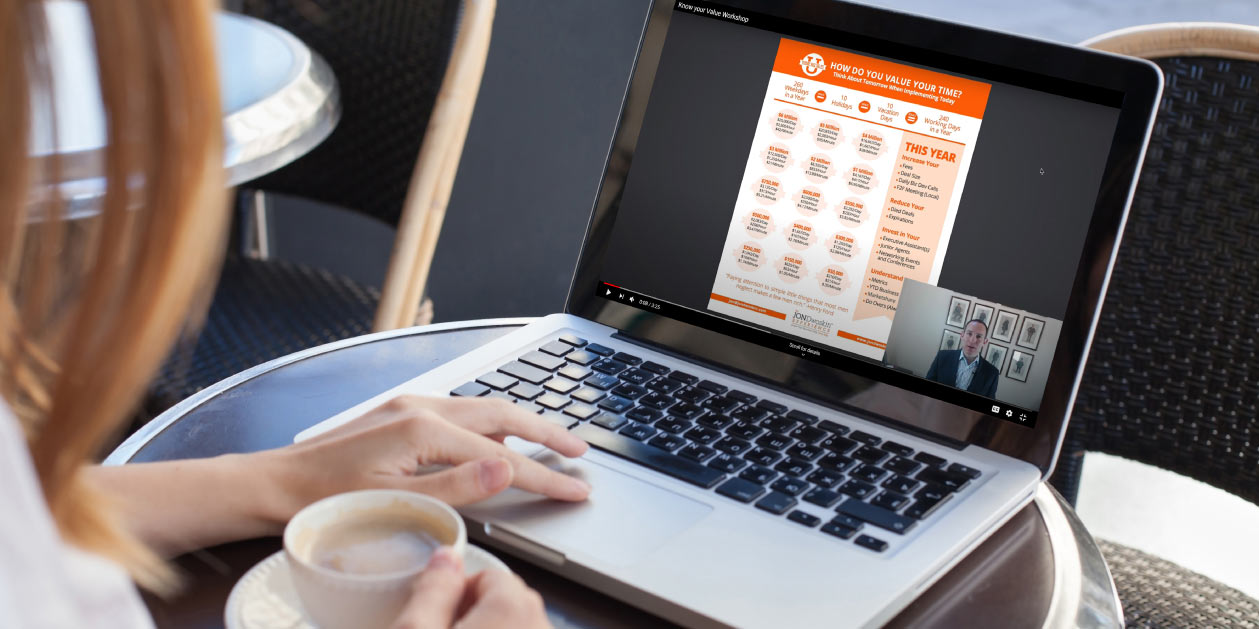 BONUS: Jon's THINK Big Sales University: 90-Day Turnaround Sales Coaching Experience
You will automatically be enrolled in this innovative online sales course, which will provide you with sales tools, tips, success secrets, and more, to immediately grow your pipeline, revenue, and business.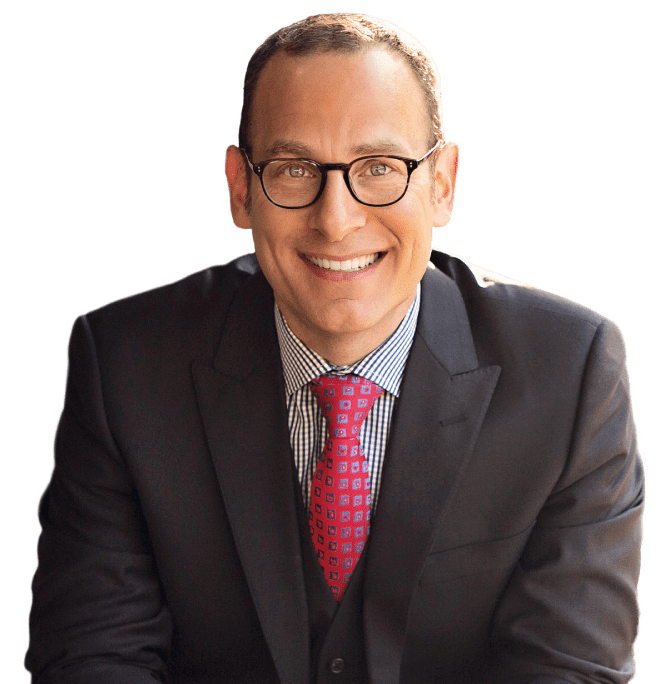 JON DWOSKIN
business coach/mentor, executive coach,
author, speaker and podcast host
Jon Dwoskin has been called the "business whisperer" for his remarkable way of advising executives. As a business coach, he helps them see how and why they have become stuck and how they can move forward. In his THINK Big Private Coaching Group, Jon shares concrete tips for staying motivated, rekindling your passion and increasing your bottom line.
Jon has reinvented himself several times. At age 23, he created an online marketing company. This was when the internet was still in its infancy, but Jon instinctively knew it was going to be big, and he successfully sold his company two years later.
He then took those instincts to real estate. After remarkable sales success, he was named regional manager of the Detroit Marcus & Millichap office. This was in August 2008 – one month before the recession hit. Despite the climate, Jon managed to build his branch into the most profitable of Marcus & Millichap's 76 offices across the country. He expanded his team to 45 agents by strategizing, training and improving their skill sets – and holding them accountable to their business plans.
Rather than rest on his laurels, Jon went on to become chief operating officer at the Hayman Company, where he partnered with the firm in its restructuring.
Now, as an executive advisor and business coach, Jon helps executives from all walks of life become unstuck to grow their business big – or, as Jon says, "Very Big!" When his book "The Think Big Movement" came out, it was the #1 Business and Consulting Book on Amazon. He has been on the cover of the Detroit Jewish News, was featured in the prestigious Crain's 40 Under 40, and was named alumnus of the year by Eastern Michigan University. Jon hosts multiple business-growth podcasts, is a Forbes.com contributor, a member of the Forbes Coaches Council, a featured writer for law firm Denha & Associates and a Medium author. He's also a 18-year cancer survivor, devoted husband and proud father of two.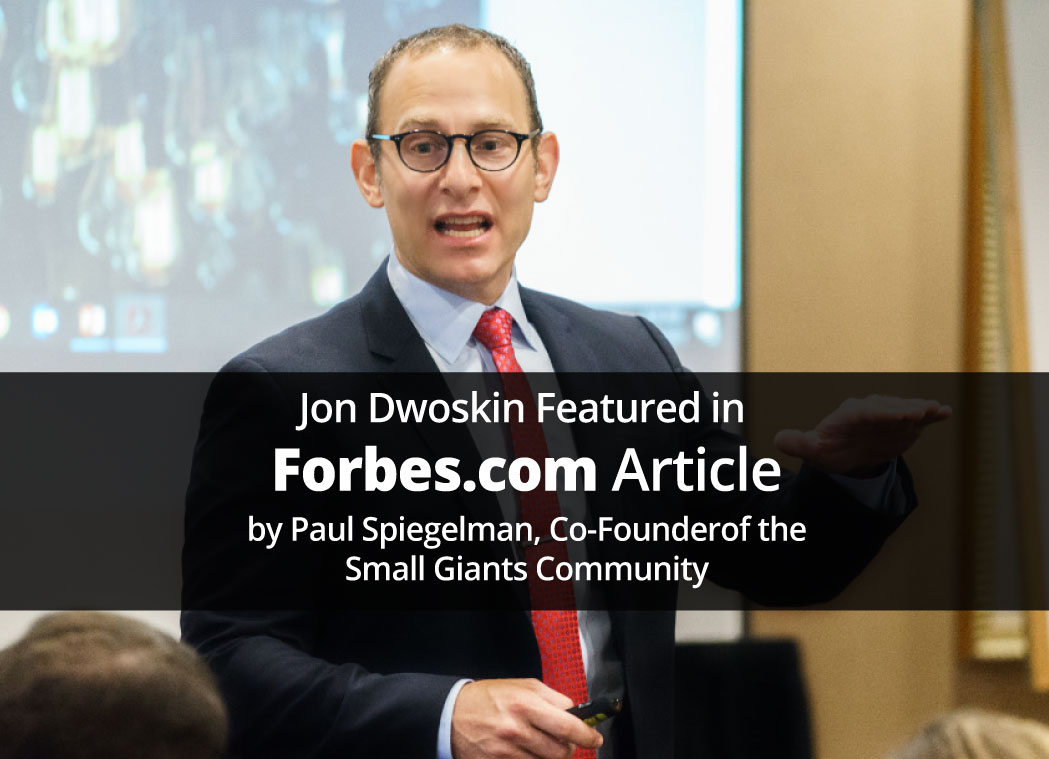 INVEST IN YOURSELF
Membership: 97 Monthly
CANCEL ANYTIME | GUARANTEED VALUE
Jon's Custom Sales & Business Development Private Coaching Groups
Do you have 1 to 1,000+ sales people who need custom, modern, impactful training to boost their results?
"Jon has an amazing knack for sorting through the crap & cutting right down to the problem of what is keeping you "stuck" in your business.  With COVID still alive & well, my event business has had a terrible year.  With my budget stretched thin, this group is a terrific value.  
Jon reminds me that there is ALWAYS opportunity, always room for a sale. His never ending quips and quotes strike home, and every week I learn something important…sometimes sales skills, sometimes about attitude or mindset, sometimes about business in general.  All of it good stuff! 
I was concerned about getting lost in group coaching, but I have discovered that the questions others ask are really helpful to me.  
The Facebook group is going to prove one of the most valuable assets of the group.  We can all help each other.
Thanks, Jon, for putting together such a terrific group of business minded people.  We appreciate you."
Working privately with Jon has been an opportunity that I am grateful for. You will have his full attention on your coaching calls. Jon's superhero power really shines when he asks you very profound thought provoking questions. You will be given tasks to complete before the next call. These tasks are just nuggets thrown in to help you dig deep to help you get Unstuck.
Jon Dwoskin's Private Sales and Business Coaching Group is a game-changer for me. I tend to be so focused on serving my current clients that I forget to take care of my business. Jon's weekly coaching group teaches me new ways to attract new clients and keeps me accountable to my company while connecting with new like-minded entrepreneurs. It's the best part of my week!
Joining Jon's Group coaching class has expanded my sales knowledge and changed how I approach my business. His energy is contagious and he has the ability to understand each person's situation as it relates to them and offers actionable steps for growth. The community atmosphere of the group brings collaboration and others' views to assist with projects you're working on or to just learn from their perspectives. I would highly recommend joining Jon's Group Coaching if you are motivated to grow your business.
I am so thankful to have joined Jon Dwoskin's Sales & Business Development Private Coaching Group! Jon addresses us individually at our weekly meetings in order to help each of us achieve our fullest potential. He answers all of our questions and provides us with AMAZING advice. Is unique and timely gold nuggets of wisdom guide us on our journey to success!! I recommend joining Jon Dwoskin's Sales & Business Development Private Coaching Group to anyone looking to ascend higher in their career and ultimately achieve their goals!!.
FREQUENTLY ASKED QUESTIONS
Why did you create a private sales group?
I wanted to create a program where I could provide value and be of service in a scalable, engaging format. With this program, I can extend my productivity and accessibility to my extensive experience helping others grow their sales and businesses BIG!
What happens when I sign up?
First, make sure to whitelist my email address, jon@jondwoskin.com. When you sign up, you will receive my welcome email with all of the instructions and links to joining the weekly LIVE Group Coaching and Private Facebook Group, download my How to THINK BIG eBook and The Think Big Movement, and you will be automatically added to my 90-Day Turnaround Sales Coaching Experience program. Make sure you join the Facebook group immediately and start connecting and interacting with your fellow group members. You will receive a separate email for logging in to the private membership site where you can log in any time to access resources, past session videos and manage your membership.
What if I miss a live group coaching session?
Attending the live group coaching sessions is important so you can connect and receive the tools for building consistency in pursuing your potential. The group sessions provide direct access to me, the coaching community, guest speakers, live discussions, tips, tools, and more! If you do miss a session, the recordings are typically available in the Private Facebook Group and on the membership site within 48 hours.
I'm looking for more 1-on-1 personalized coaching.
If you need more direct access and structured 1-on-1 coaching calls, email me directly at jon@jondwoskin.com to learn more about the 1-on-1 coaching options I provide.
What if I am not satisfied with the program?
There is nothing worse than a subscription that's hard to cancel. You can cancel your subscription at ANY TIME, no questions asked, by emailing me directly at jon@jondwoskin.com.
I strongly believe you will receive more value from my group coaching than the investment of your subscription. However, if for any reason you are not completely satisfied, I offer a money back guarantee and will refund you. In short, there's no risk in joining my private coaching group!