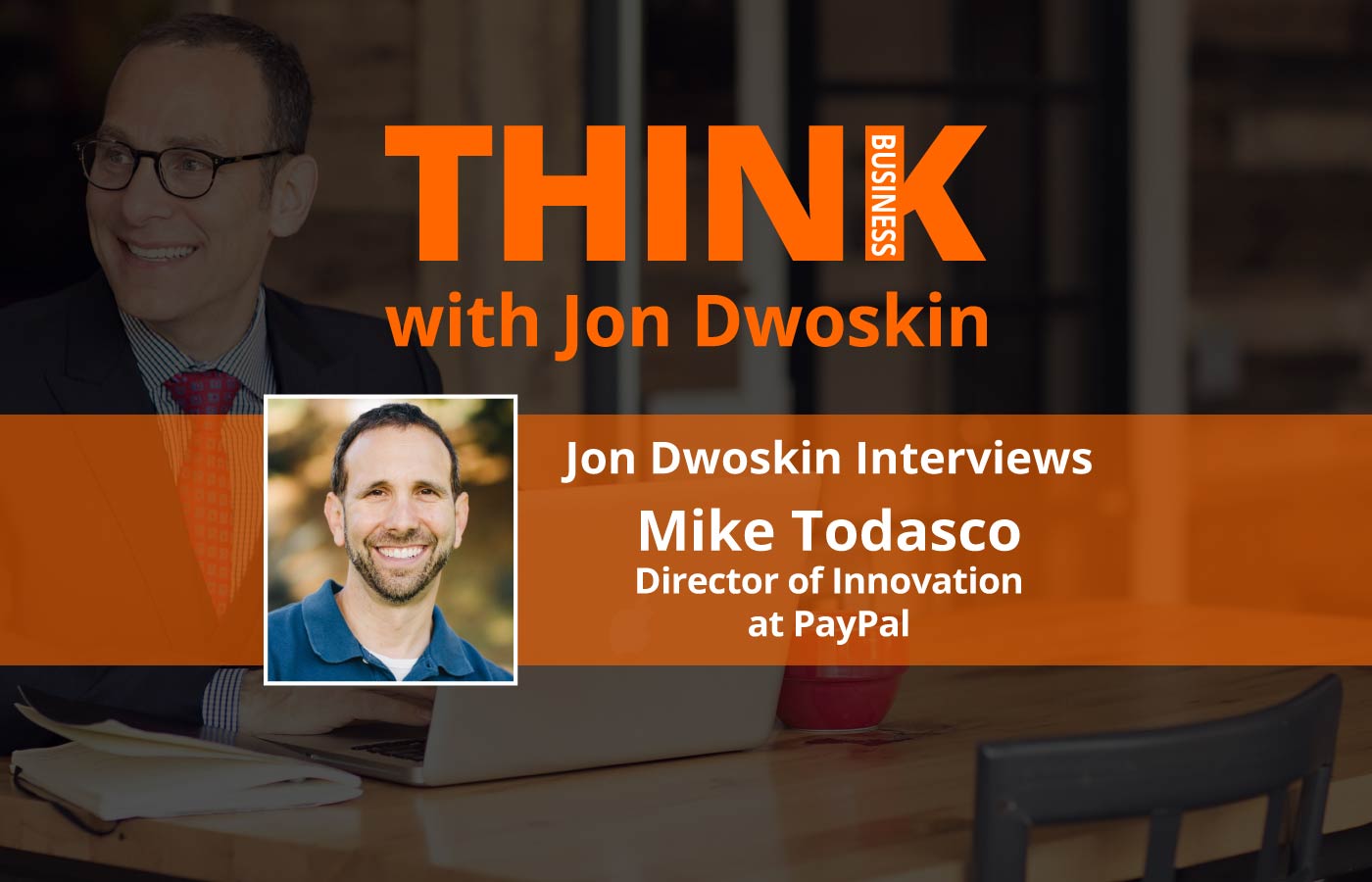 Mike Todasco is the Director of Innovation at PayPal responsible for increasing the creative output of employees across the company. Prior to that Mike spent time at PayPal in Product Management, Product Marketing, Product Launch and Product Analytics roles. Before joining PayPal he was the Founder and CEO of the eCommerce marketplace, Sketch Maven.
Additionally, Mike spent over four years as the Director of Strategy, heading up mergers & acquisitions and strategic planning at NewPage, a portfolio company of the private equity firm, Cerberus Capital. He has an MBA from the University of California at Berkeley, Haas School of Business and a BS in Finance from the University of Illinois. Mike has filed over 100 US patents since 2013 covering payments, online and offline commerce, beacon/BLE technologies, biometrics, and many other areas.
*E – explicit language may be used in this podcast.
Watch Jon's other interviews with Michael Todasco: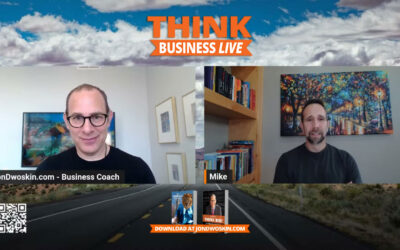 Jon talks with Michael Todasco, AI GURU, who writes about generative AI (ChatGPT, GPT4, Midjourney, DALL-E, Stable Diffusion, and more). Connect with Jon Dwoskin:...