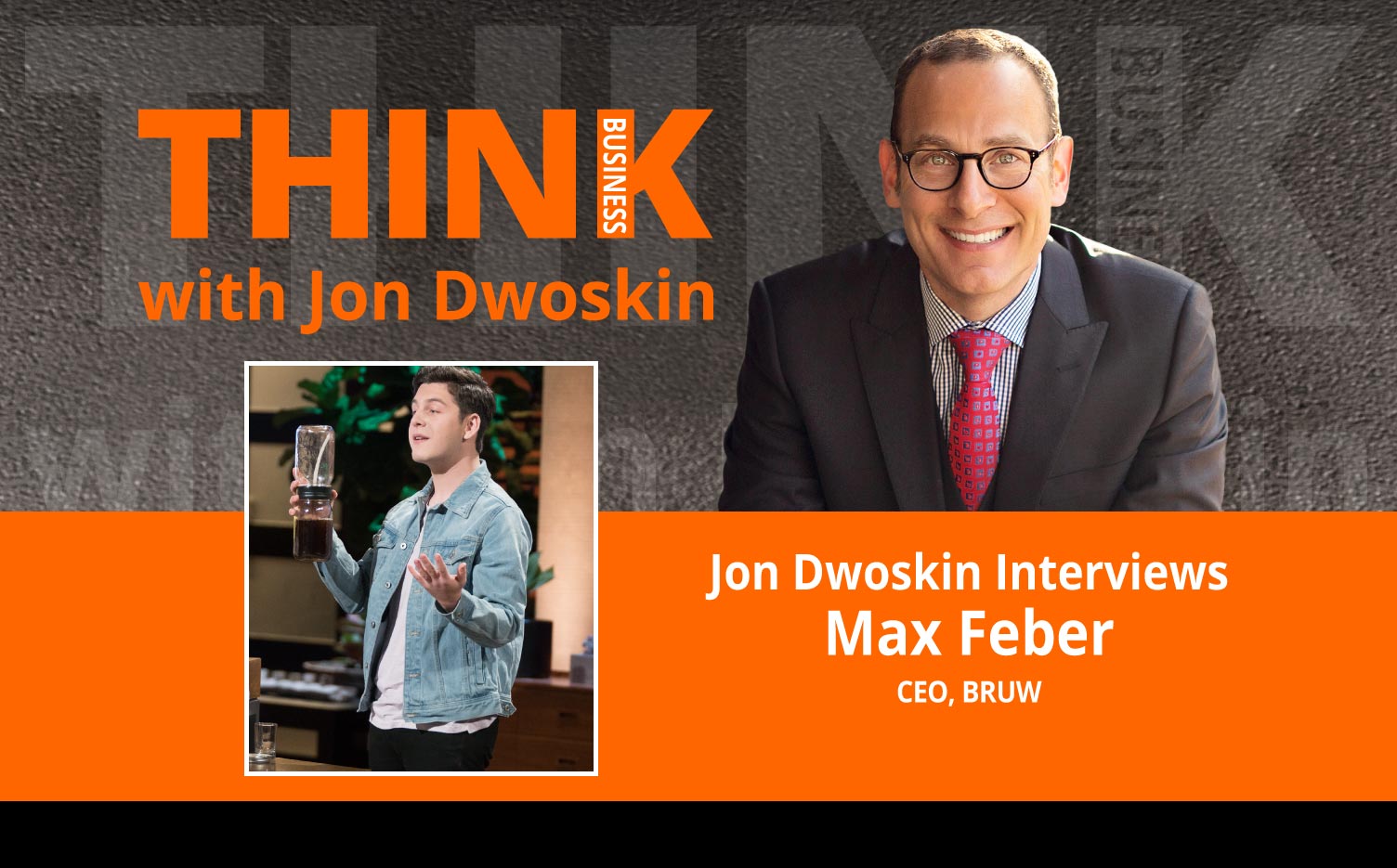 Evolving Your Idea into a Shark Tank Funded Business
Max Feber is a Shark Tank featured entrepreneur behind, BRUW, the best way to make cold brew coffee at home.
Like all great inventions, BRUW was designed to solve a problem. Existing coffee filter products on the market catered to hot brewing, and didn't produce the best results. Founder Max Feber saw a solution.
The BRUW Filter is the result of that vision, honed through rigorous testing and prototypes to create the perfect, mess-free cold brewing filter. BRUW was launched via Kickstarter in November 2015, and within a month had smashed its target goal to raise over $10,000. The first BRUW Filters were manufactured in January 2016.
BRUW is a young and dynamic company, committed to the philosophy of marrying form and function in stylish, innovative products.
*E – explicit language may be used in this podcast.