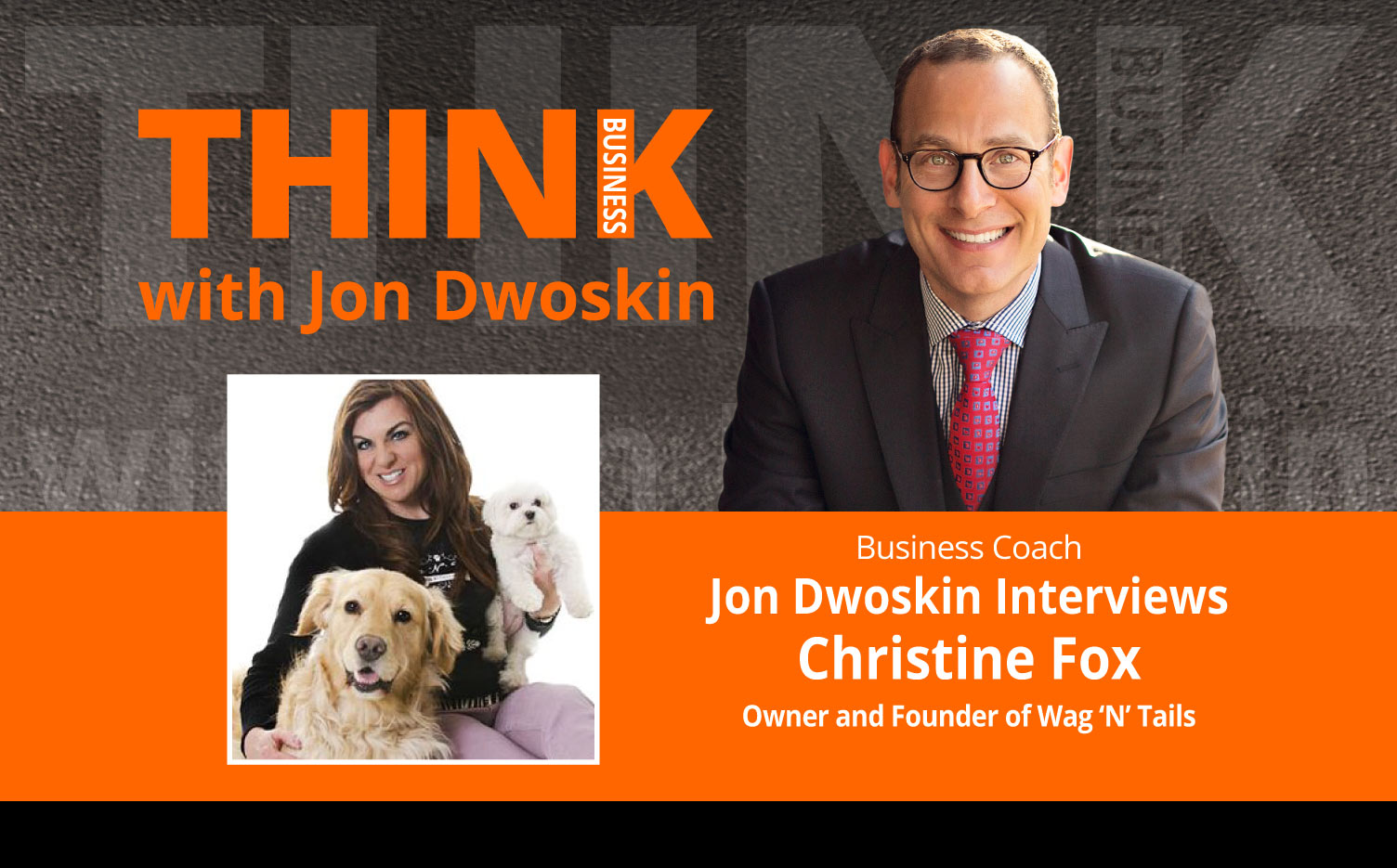 How to Turn Your Vision Into a Business
Christine Fox has been a dog lover since she was a child. When she started her business almost 20 years ago there was no such thing as a dog day care center. There were 3 dog day care centers in 3 counties and now there are 63 in Macomb County alone. Christine has a competitor so close that she can hear their dogs barking from the entrance of her Mound Road location. What makes Wag 'N' Tails different is that education comes first. Currently Wag 'N' Tails' business has two locations and just launched two satellite locations.
Wag 'N' Tails Mission Statement:
Make a difference by reducing the amount of dogs who are given away or euthanized every year due to treatable and preventable reasons.
It takes more than a heart and a home when you bring home a dog.
1. We prefer not to be called a day care for dogs. We're a school. The only difference is our kids are dogs!
2. We've been making "sit happen" since 1999
3. Our clients are pet parents, not dog owners.
Wag N Tails offers:
Board and Train
Trainer Apprentice Program- Wag Academy
Workshops and Seminars
Group Classes
In Home Training
In Home Pet Sitting
Overnight boarding
Grooming
Daily play and train
Christine also operates two online companies: The Trainer Apprentice Program and Christine Fox TV
Christine Fox TV is a personal coaching opportunity for dog lovers to follow and personally learn with her. It includes lots of filming and capturing moments with dogs that she uses as teaching opportunities.
The Teach and Reach Program is a non profit.
Rescue dogs live at the school or trainers foster them. The dogs are trained and rehabilitated until the rescues interview to find the best fit for a forever home for that dog.
Christine is publishing her book in September 2019. It's called Mindfulness and Dogs. She is already writing the subsequent book called Mindful Dog Training, originally titled Dog Training, It's Not That Difficult, Your Go To Guide To Building An Awesome Bond With Your Dog. When Christine was in editing process, she realized that the book is mostly about being mindful. Being conscious like a dog – WITH your dog – so she decided to change the title! The first book isn't going to teach your dog HOW to stop pulling on the leash, it's going to discuss WHY your dog is pulling on the leash.
*E – explicit language may be used in this podcast.