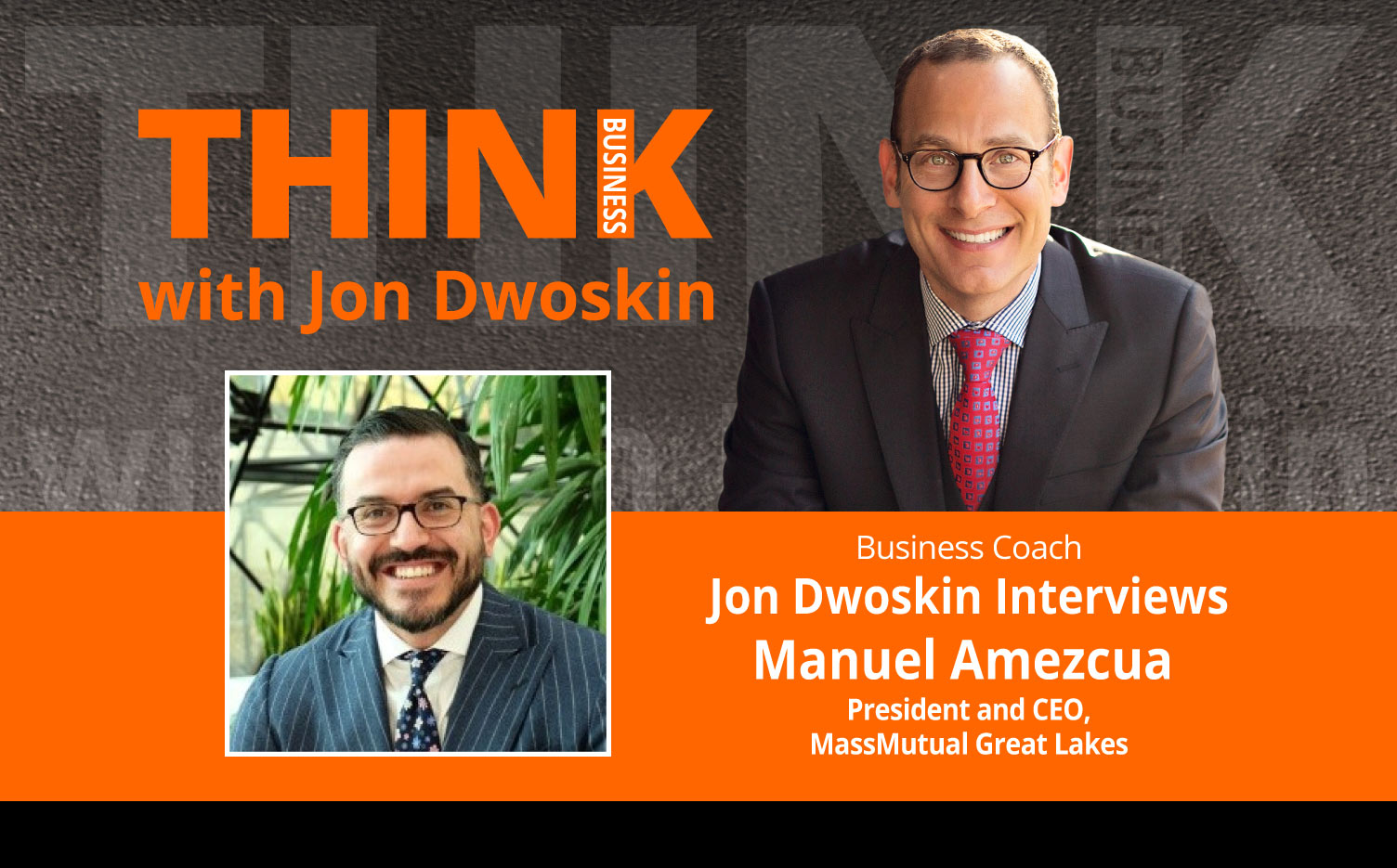 How to Consistently Add Value to Your Business
Manuel Amezcua is an entrepreneur, philanthropist, public speaker, & executive in the financial planning, wealth management, & insurance industry. He currently serves as President, CEO for MassMutual Great Lakes. MassMutual Great Lakes is one of the leading brands in helping to create financial security, stability & success on behalf of the individuals, business owners, and institutions it serves in the United States. Manuel is also the co-founder of One Life Advisory, a national planning practice focused on serving entrepreneurs, executives, & professional athletes.
Manuel was recognized with MassMutual's Community Service Award in 2015, appointed to the Sales Manager Advisory Board in 2015, & invited to join the Field Leadership Development program in 2016. Manuel has spoken at MassMutual Academy, Summit, NAIFA Chicago's Taste of MDRT, GAMA's global LAMP conference, NAIFA Illinois's annual conference, and FUND Conference.
At the forefront of Manuel's personal life are his wife, Samantha, and two children, Ava & Atlas. They share a passion for community involvement and maintain a commitment to the Israel Idonije Foundation and NFL Alumni Association. Manuel was recently appointed to the Board of Directors for the Melanoma Research Foundation & Delta Tau Delta Educational Foundation.
Manuel is licensed to sell insurance and securities in all states and territories with the exception of Puerto Rico. He is a registered representative of and offers securities and investment advisory services through MML Investors Services, LLC. Member SIPC (www.SIPC.org). 3000 Town Center #3100, Southfield, MI 48975, (248) 357-7655. MassMutual refers to Massachusetts Mutual Life Insurance Company. Local sales agencies are not subsidiaries of MassMutual or its affiliated companies. Financial services representatives are independent contractors and are not employees of MassMutual, its subsidiaries, or of general agents with whom they contract. Agency officers are not officers of MassMutual.
*E – explicit language may be used in this podcast.