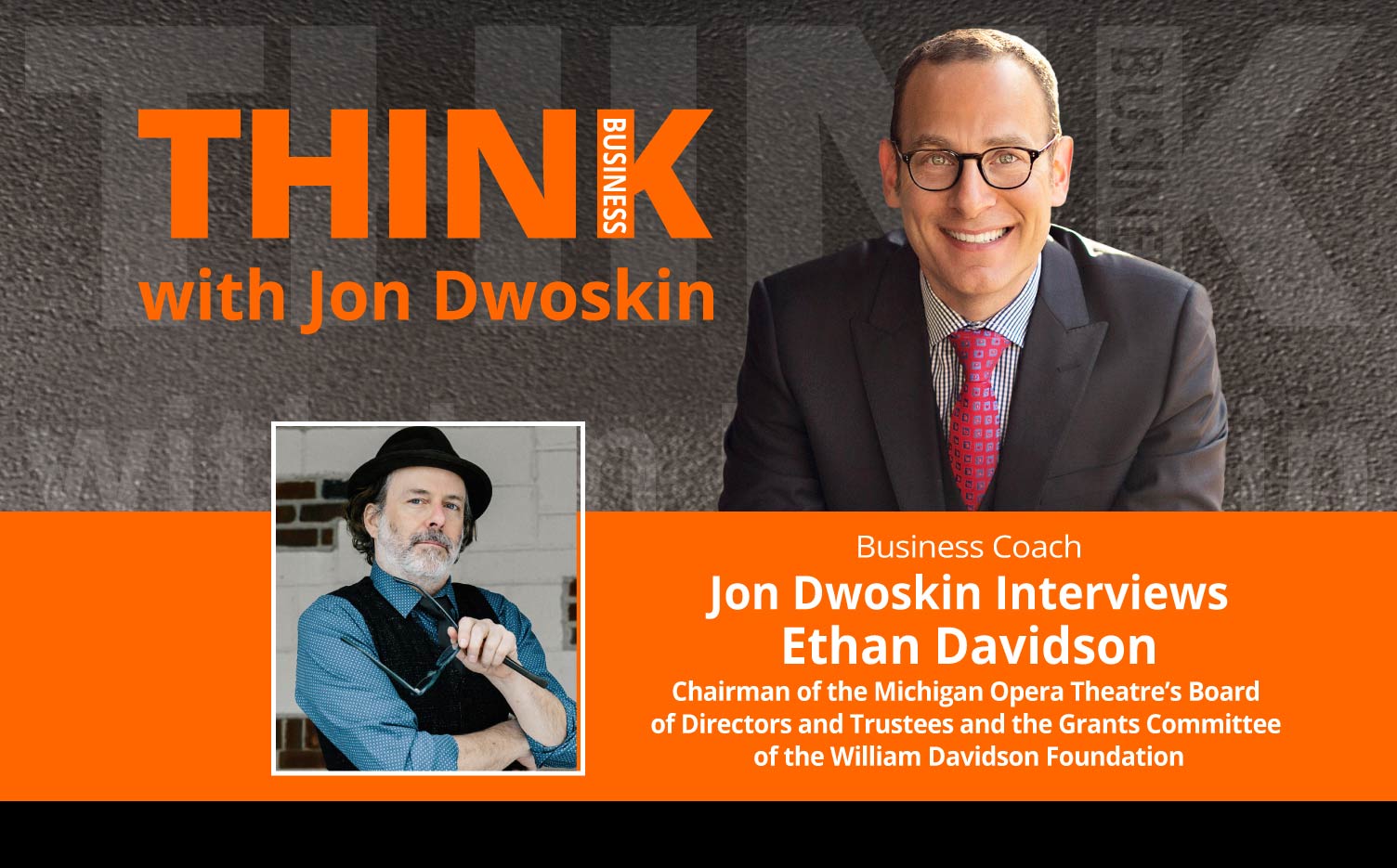 Your Philanthropic Return on Investment
Ethan Davidson is currently the Chairman of the Michigan Opera Theatre's Board of Directors and Trustees. He also is currently Chairman of the Grants Committee of the William Davidson Foundation, dedicated to advancing the economic, cultural and civic vitality of Southeast Michigan, the State of Israel and the Jewish community. In addition to his work at the Foundation, Davidson serves on numerous boards in the Detroit area, including his role as a Director of the Motown Museum. At the University of Michigan, he earned a BA in English and did graduate work in Middle Eastern History and Islamic Law. He has also studied Jewish Philosophy at the Jewish Theological Seminary. He is also a professional singer and songwriter who has recorded 10 albums and toured throughout North America and Europe.
*E – explicit language may be used in this podcast.