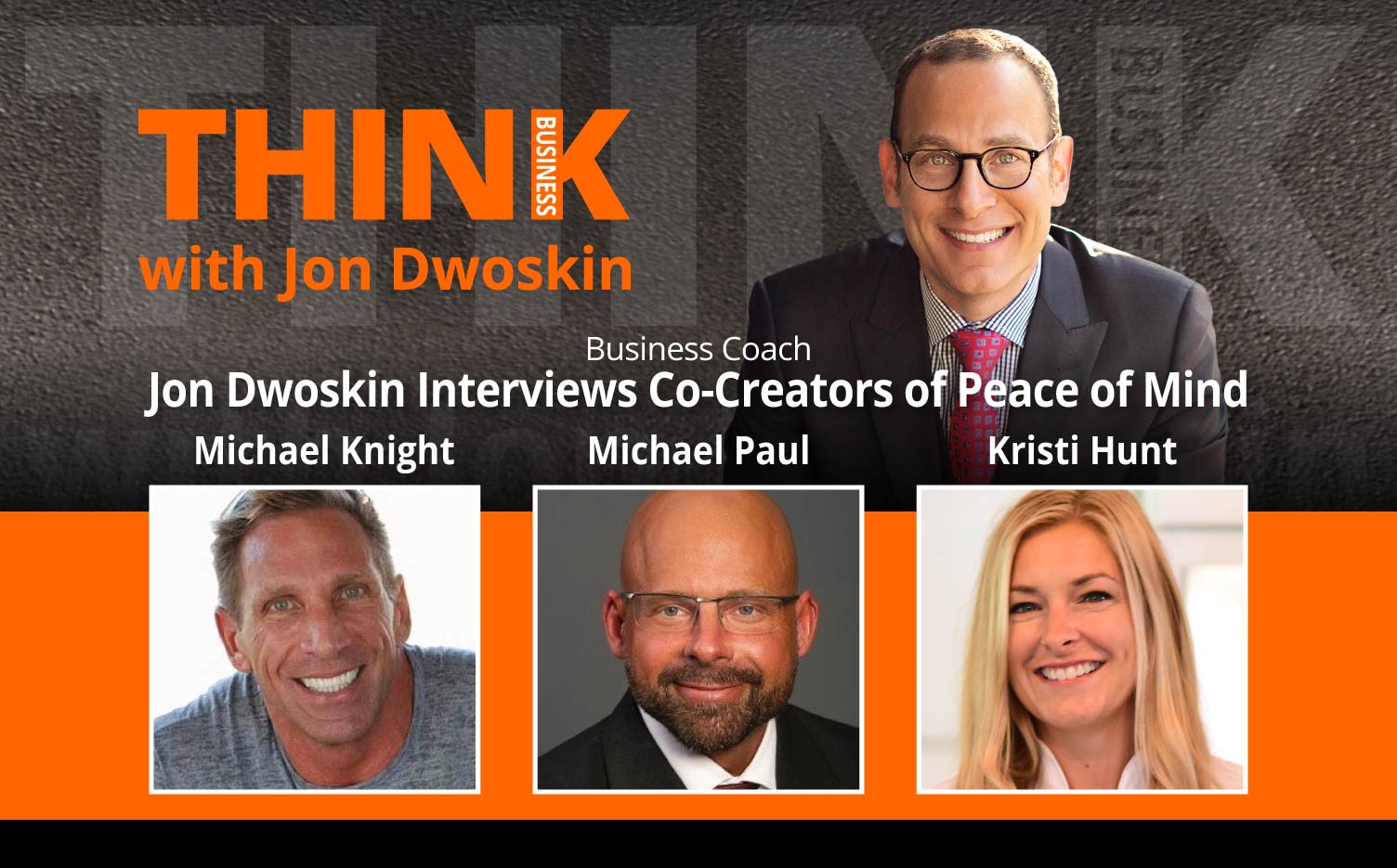 Making 2020 Your Healthiest Year Yet
Peace of Mind is a team of knowledgeable and passionate experts that can provide you with sustainable options that put you on the path to success. Our focus is on lifelong wellbeing, improving overall quality of life, through a holistic approach to achieving goals in a way that is manageable for busy but determined individuals and families.
THE TRAINER
Michael Knight is a former collegiate athlete with over 25 years of professional experience in strength and conditioning. At the age of 36 and a body weight over 330, his doctor said three simple words that changed his life forever. Change or die. Those three words , reshaped his outlook on life and fueled his passion to help others do the same.
Michael built a foundation upon being the best at motivating others, and became the most sought after trainer in the Midwest. His client base includes 'The Who's Who' in Hollywood and professional sports; he's coached actors such as Chris Hemsworth, and professional and collegiate athlete such as Steve Yzerman and Kris Draper into achieving higher levels of performance. He's trained the Detroit Red Wings, and ran both Detroit Lions mini camps during the strike season of 2011. Michael has opened three Art of Strength training facilities and has given a Ted talk in Detroit with his change or die motivational speech.
Today, Michael's intense passion has been redirected from caring for and rehabilitating his late Mother, to looking out for the wellbeing of each and every client who walks through his doors. If you meet Mike don't be surprised when he introduces himself and asks "What did you have for breakfast?" he'll expect a great answer.
Now Michael's 6 year dream has become a reality; he's collaborating with like-minded, passionate, and educated individuals coming together to give you Peace of mind!
—
THE CHEF
Chef Kristi Hunt is a professionally trained graduate of Le Cordon Bleu of Chicago and has worked at Michelin-starred restaurants in Rome and Chicago. She led Ready, Set, Cook! segments on Fox 2 Detroit, and developed worksite
wellness cooking demonstrations for HAP and performed them for corporations around South East Michigan. Today, Chef Kristi is the sole owner and operator of a prepared meal service in the metro Detroit area.
Her talent for preparing delicious, nutrition focused meals earned her the opportunity to fuel professional and collegiate athletes with prepared meals to enhance performance and recovery. Individuals who are looking to achieve fitness and nutrition goals, and who wish to improve their quality of life are a main client base for her company as well. Chef Kristi understands the importance of the nutritional value of foods, and the breadth her experience includes: Macro, Gluten Free, Paleo, Whole 30, Ketogenic, Vegan and other dietary preparations. Chef Kristi views food as fuel and takes pride and care in fueling her clients for life.
—-
THE MEAL PLANNER
Michael Paul has studied nutrition & its benefits on wellness and performance for over 30 years. He pursued his passion at the University of Michigan where he majored in biochemistry. Since childhood he has trained & competed in sports ranging from soccer & baseball to martial arts & bodybuilding. He enjoys using his knowledge & experience to help others achieve their health, wellness & performance goals. Michael & his wife Veronica enjoy an active and healthy lifestyle, both are competitors and judges with the National Physique Committee.
*E – explicit language may be used in this podcast.