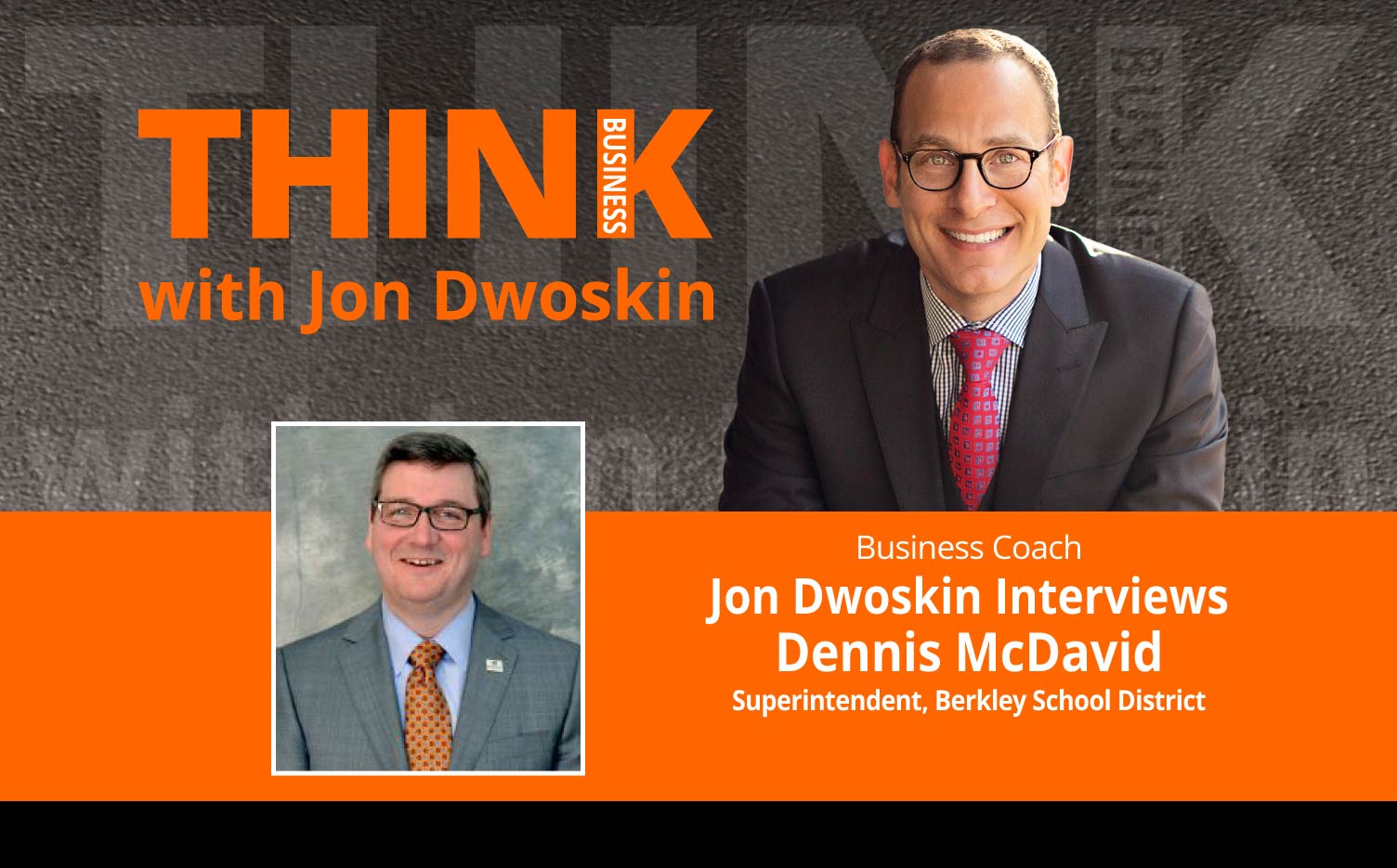 COVID 19's Effects on the School System
Dennis McDavid has been with the Berkley School District since he was hired in 2005 as an English teacher at Berkley High School. He joined the Berkley School District after a successful 13 year career in the private sector in which he held positions of increasing responsibility with GMAC, Chevrolet and OnStar. His last position before leaving OnStar was leading a team in selling OnStar services to European automobile manufacturers. At that time, he returned to college to earn his teaching credentials and taught for a short time at Phoenix North High School in Phoenix, Arizona, before working for Berkley Schools.
While teaching in the BHS English Department, Mr. McDavid was recognized as Berkley's nominee to the Oakland County "Teacher of the Year" program. In 2007, he was asked to assume the duties of Principal at Berkley High School. Although rare for a teacher to move directly from the classroom to the leadership position of a well-regarded comprehensive high school, it was felt that the skills and experiences of building and leading teams in the private sector would translate well to leading a high school. During his time as Principal at Berkley High School student achievement scores improved, the Professional Learning Communities model (already in place) was enhanced and several academic initiatives were introduced.
In the fall of 2009, McDavid assumed the duties of Director of Schools and Human Resources for the Berkley School District. In that role he was responsible for the day to day operations of the schools, working with each school's leadership team and handling and improving all of the human resources functions of the district for all employees. He served on contract negotiating teams, employee and student discipline hearings, and hiring committees. In March of 2012, the Berkley School Board named Mr. McDavid Superintendent of the Berkley School District beginning July, 2012.
The focus of Mr. McDavid's work as Superintendent has been on improving outcomes for all students by attracting and retaining only the best teachers and administrators. The District has established partnerships with over three dozen private and parochial schools. Valuable partnerships have also been established with organizations like Equal Opportunity Schools and Dollars for Scholars as well as local businesses and municipalities. The Berkley Education Foundation has focused on elementary enrichment for all students. Mr. McDavid has led the District through four successful ballot initiatives. In 2018, Mr. McDavid was one of four people in the nation to be named a Kennedy Center/Stephen Sondheim Inspirational Teacher. His work continues to center on how to best serve his students and his community.
Professional Organizations & Leadership Positions
Michigan Association of School Administrators – MASA
American Association of School Administrators – The School Superintendents Association
Association of Supervision and Curriculum Development – ASCD
Oakland County Superintendents Association – OCSA
Oakland Schools Legislative Committee
Awards
Berkley School District Teacher of the Year, 2007
Kennedy Center/Stephen Sondheim Inspirational Teacher Award, 2018
Hall of Distinction at Terre Haute South High School, 2019
*E – explicit language may be used in this podcast.