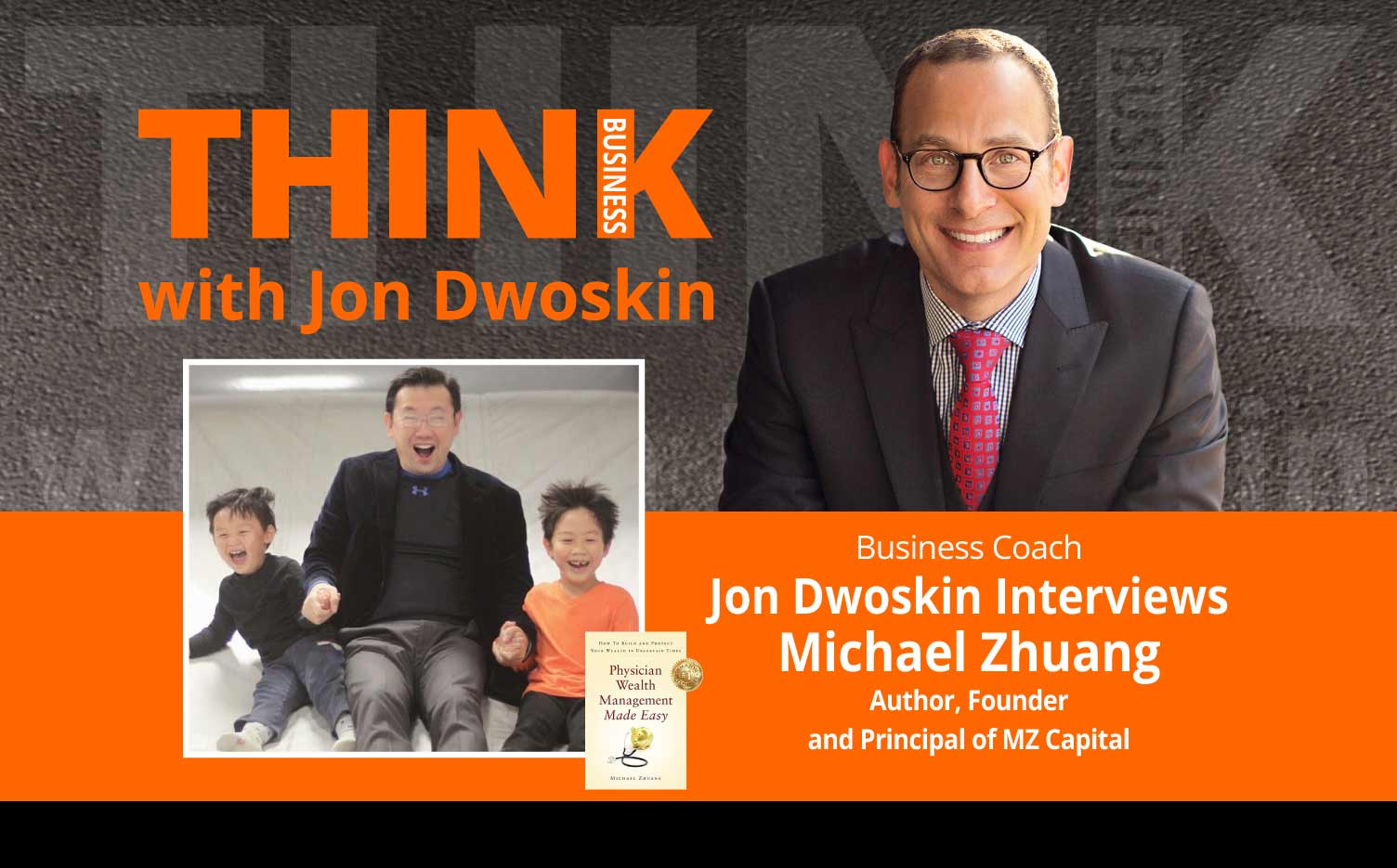 Building Wealth Beyond Business
Michael Zhuang is founder and principal of MZ Capital, a fee-only registered investment advisor firm located in the Greater Washington D.C. metropolitan area.
Michael is the author of an Amazon Best Seller and is a regular contributor to Investopedia, Morningstar and Physicians Practice. He also blogs at The Investment Scientist and KevinMD.
Michael has spoken at medical societies, chambers of commerce, Rotary clubs and business clubs on the following subjects:
– Physician's common financial mistakes
– Investment insights from Nobel Prize winners
– Recession and investing
– How to become one of the Top %5 financially successful doctors
Work experience:
From 1999 to 2000, Michael worked as a financial engineer for Societe Generale, the biggest French banking group.
From 2000 to 2003, Michael was hired by PG&E National Energy Group to launch their weather derivatives trading business. Within 2 years, he became one of the top 3 traders in the field. Nevertheless, he saw first hand the crooked ways of the financial industry where everything goes to make a buck. That experience motivated him to launch MZ Capital.
Civic involvements:
Michael is active in the community. He twice sponsored Melodic Impact, a musical fundraiser for kids with cancer. Currently, he is serving as Treasurer on the board of Montgomery Hospice. As a hobby, he produces improv shows to enrich the cultural life in Bethesda.
Investment philosophy:
Michael's investment approach is based on the Nobel Prize winning research of Eugene Fama and Robert Shiller. He is also deeply influenced by three people: Warren Buffet on value-orientation and patience, David Swensen on multi-asset-class investing and decision framework, and John Bogle on minimization of costs for clients and stewardship of clients' money.
Personal life:
Michael is married with two children. His favorite past time is improv and storytelling. He was nominated as Top Ten Storytellers in Virginia. He has also won multiple Story League contests in DC and Best Storyteller in Philadelphia's Story Slam. He performed clean comedy regularly in corporate, charity and association events.
*E – explicit language may be used in this podcast.