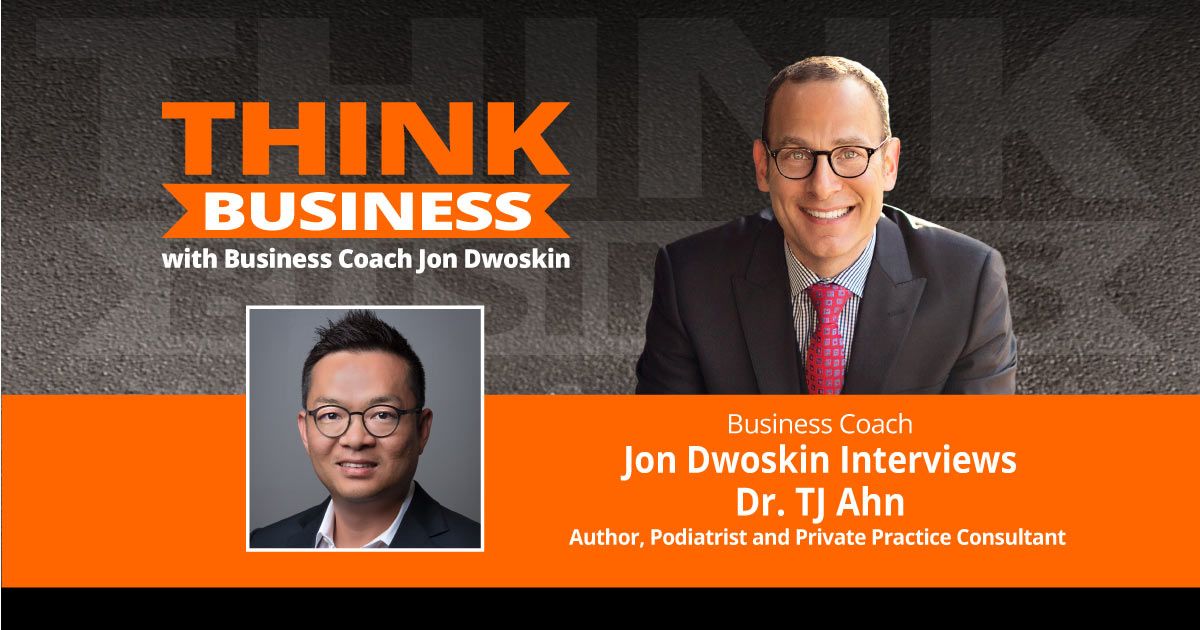 Running a Business Alongside Your Profession​
Dr. TJ Ahn is a first-generation Korean immigrant who came to America alone when he was only 19 without any connections or ability to speak English. Determined to live the American Dream, Dr. Ahn spent the next 30 years honing his medical and business skills.
Dr. Ahn has established a successful podiatry practice in the Chicagoland area where he has been practicing since 2003. As a leader in his industry, Dr. Ahn has spoken at many lectures, conferences and seminars sharing his knowledge, experience and vision for the future. He is an active Associate Professor at the Academy of Minimally Invasive Foot & Ankle Surgery. Dr. Ahn is a pure-bred entrepreneur and is involved in other sectors, including real estate investing, business coaching, private- practice consulting, and marketing—all with one vision in mind: to help physicians build profitable private practices without the hassle of insurance networks.
*E – explicit language may be used in this podcast.