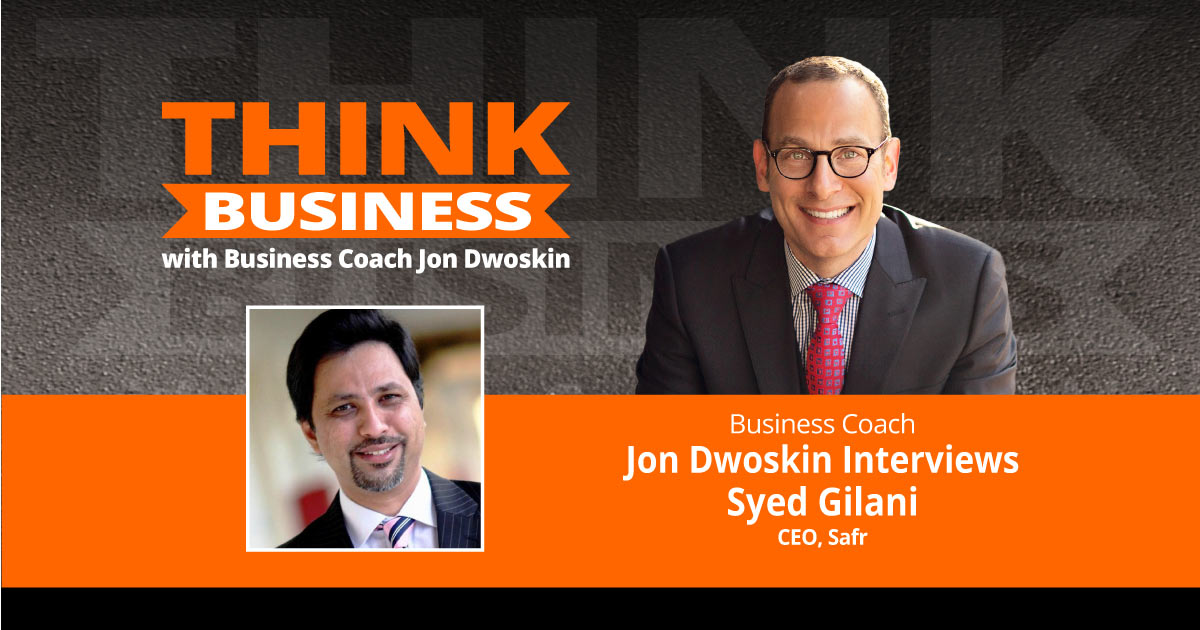 Having the Courage to Start a Business and Supporting Women's Empowerment
Syed Gilani is the CEO and President of Safr, a rideshare startup focused on women's empowerment through safe transportation. A seasoned business leader with 25 years of experience in North American, Asian, Middle Eastern and European markets, Syed leads Safr's global growth, investment and overall company vision to build a better, safer and more empowering future for women around the world.
Complementary to his leadership role at Safr, Syed founded and led Z-Square Technology, the platform driving the future of ridesharing by innovating and merging government transportation infrastructure with public and business economies for improved public safety and driver experience. Z-Square Technology concentrates on smart transportation system, secure credentialing and border management verticals. As a new company in a highly competitive market, ZST has gained significant momentum by implementing its solutions in the U.S., Caribbean and globally.
Prior to Safr, Syed was Founder and President at Career.VI, a subsidiary of BIZVI, Virgin Islands' leading technology, research, marketing, and training company and the Islands' only 21st century market-based job system. Syed also served as the President & CEO at TABS Group International (TGI) and BIZVI Group, an international technology, research, marketing and training company serving the government and non-profit organizations and businesses in three countries. Prior to that, he was a Managing Director at Gilanis International Private Limited for over nine years, where he turned its international trade division into one of the fastest-growing organizations in the region by effectively identifying and connecting trade routes between South and Central Asia. He also managed a wide range of construction projects including a $100 million city development project.
Syed believes in making a positive impact in the world, and with Safr, he aims to improve economic dynamics and gender equality for all. Safr is currently operating in the U.S. and Pakistan and is in the process of expanding in different cities.
Safr is a rideshare company focused on empowering women around the world. The startup aims to create an even playing field for all genders by providing a safe and efficient environment for both women riders and drivers. A large number of women riders and drivers are sexually harassed or assaulted in the rideshare market across the world. According to U.N. Women, almost 90% of women in Lahore are sexually harassed in public transportation and according to CNN, almost 1,600 sexual assault and harassment cases are reported every week to the largest rideshare companies. The majority of women drivers—currently representing less than 20% of rideshare drivers—do not drive after sunset for safety reasons. Safr wants to provide a safe working environment for women drivers and increase their capacity to earn anytime. Similarly, Safr aims to ensure a safer, better and more empowering riding experience to women riders.
Syed holds a Masters in International Relations from Harvard University; an MBA in Marketing from University of the Virgin Islands; and a Master of Science degree from Lahore School of Economics. Syed writes for Forbes and other publications and has spoken at conferences around the world.
*E – explicit language may be used in this podcast.