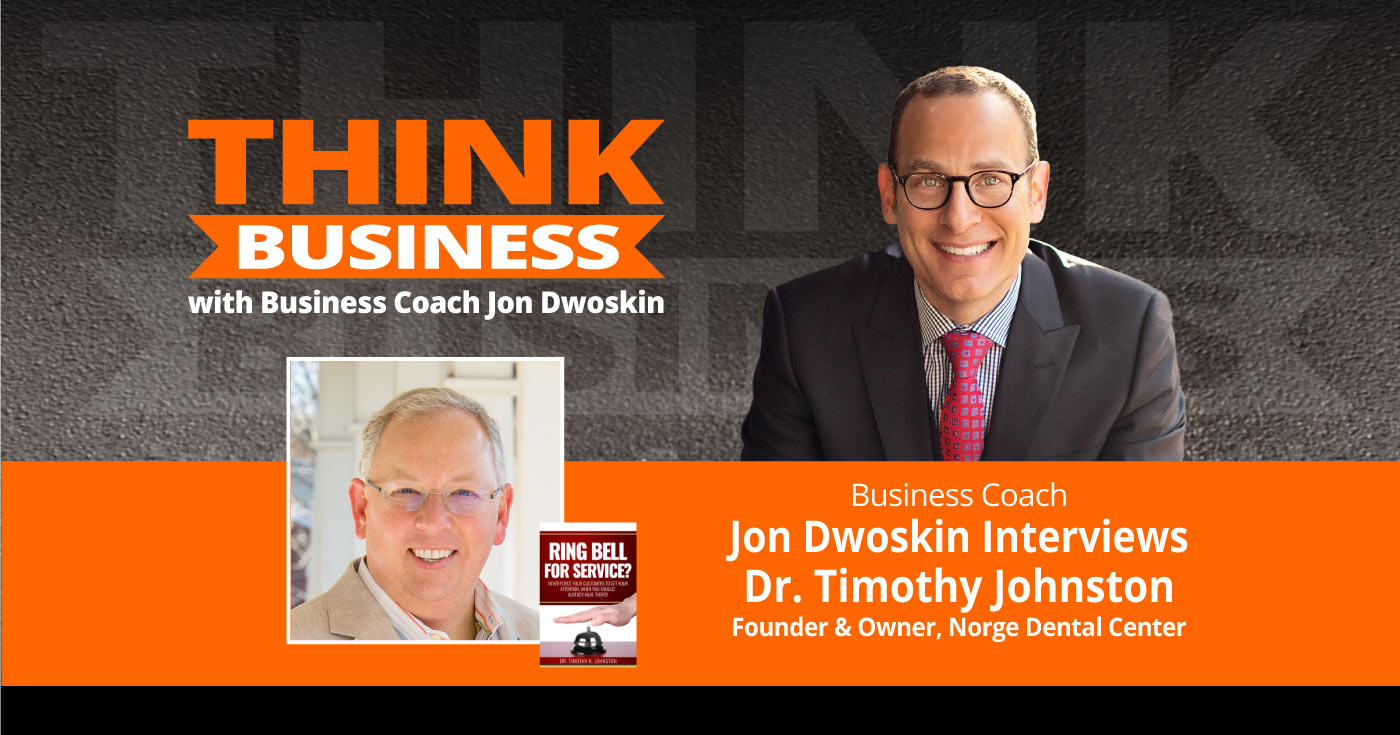 Proven Customer Service Lessons That Will Make Any Business Successful
Dr. Timothy K. Johnston is an award-winning businessman, lecturer and published author in dental journals. A seasoned dentist with 32 years of experience, Dr. Johnston launched Norge Dental Center in 1989. His company is the recipient of several prestigious awards and is also known for its philanthropic contributions within the community. Dr. Johnston is a professional member of numerous dental associations. He is also the author of Ring Bell for Service? an international best-seller in six business categories in four countries.
*E – explicit language may be used in this podcast.