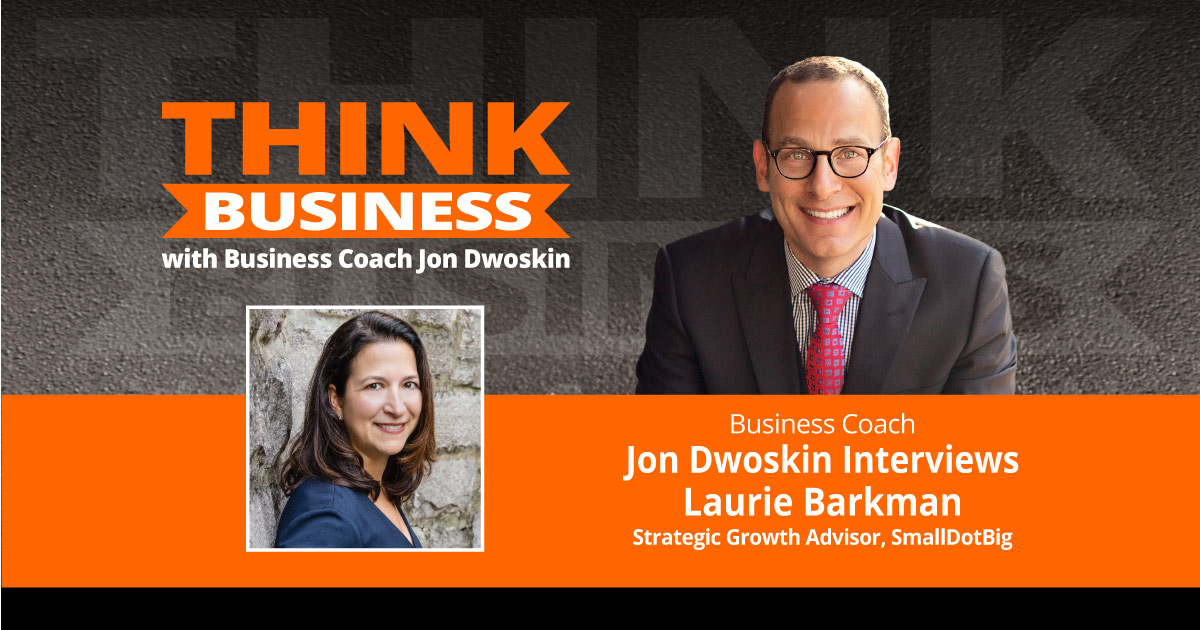 Getting More Time Back in Our Lives
Laurie Barkman is the founder and CEO of SmallDotBig, a strategic advisory firm. She helps business owners get more time back in their lives, create value in their business, and have more options for their future.
Laurie has more than 25 years experience scaling companies and is the former CEO of a $100 million business acquired by FedEx.
She is an Adjunct Professor of Entrepreneurship at Carnegie Mellon University, and hosts a podcast called Succession Stories.
*E – explicit language may be used in this podcast.