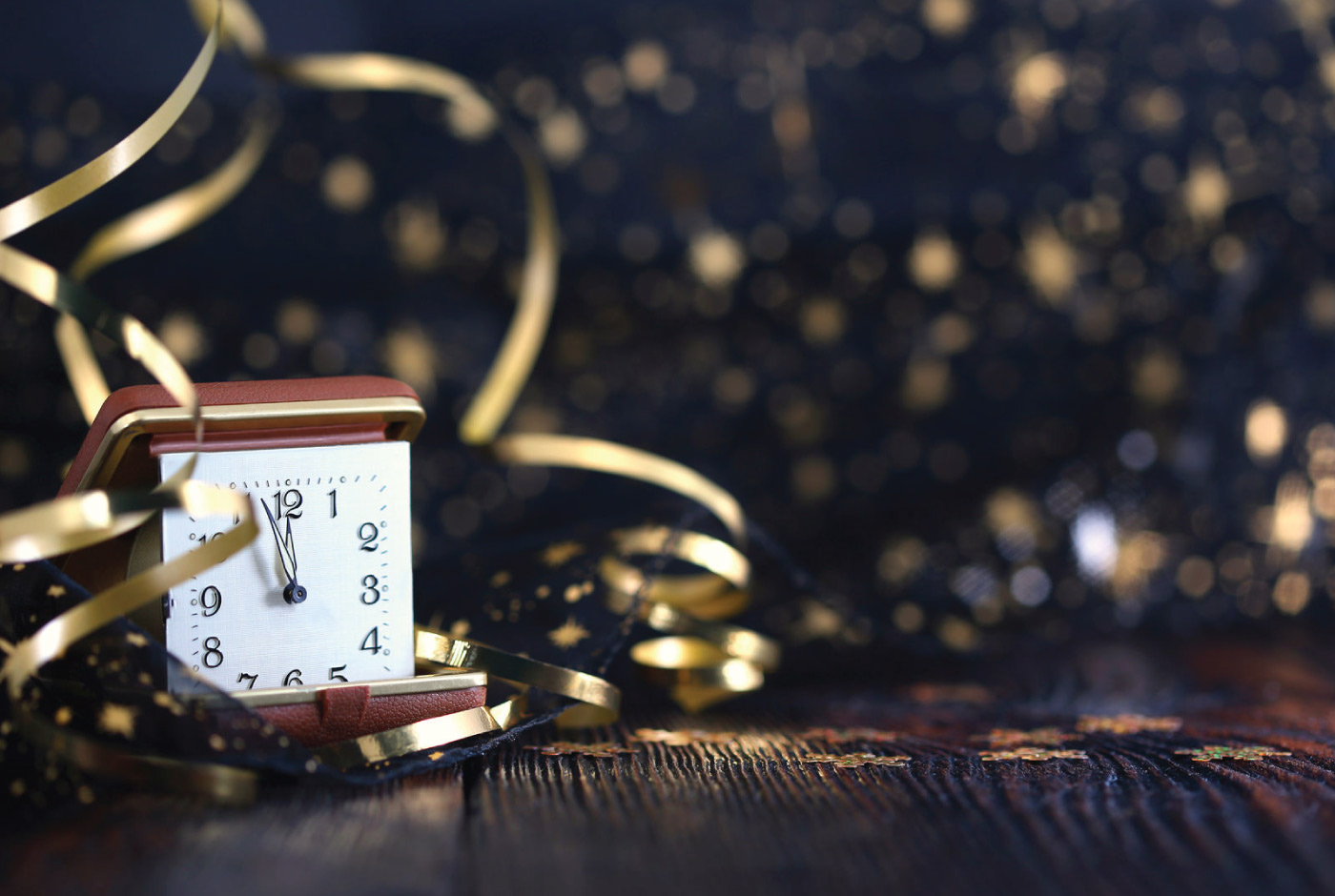 Happy New Year! Yes, you're not reading this wrong. That is exactly what I said. Sure, it's September 1, but to you it should be January 1. So, Happy New Year.
Why, you ask? Because you have four-ish months to finish up the year strong.
Actually, it's less, because after Thanksgiving people start to slow down and put things on hold until "after the holidays." Thanksgiving runs into the December holidays and then the New Year's break. That means family vacations and time for people to unwind and not think about business — particularly your business. They don't care about your pipeline and the goals you're trying to accomplish by year's end.
Once Labor Day is over, you only have until Thanksgiving to have your clients' undivided attention. There are no vacations or limited holiday hours for people to buckle down and finish the year strong. Most companies and businesspeople are in GO mode during this time, getting their business planning and pipeline ramped up to start next year with a bang. They know — and this blog is a reminder — that RIGHT NOW is the time to get a bit more serious about growing your business.
Here are 10 tips to make the best use of these next four months. Don't waste this valuable time. End the year with huge success and start next year off the same! Commit to taking action on at least some of these items — starting today.
Update your business plan for the rest of the year, each month and each day. Break it down to daily measurables. Know what you need to do every day to hit your goal.
Understand the continuum of your business and client's mindset. Many people don't. Get laser focused and attack accordingly.
Whatever trending goals you have done the last three to six months, double (if not triple) them for the next three months. Now is the time to bulk up.
Clean up your pipeline. Get rid of everything that you know doesn't fit your plan or your ideal client. You don't have time to waste. Don't let low-probability clients and prospects weigh you down.
Find an accountability partner. Discuss your goals and what you've accomplished in a daily five-minute call or email. This works, don't discount it.
Create your next year's business plan along with your next three years.  Reverse-engineer the entire plan and break it down into daily goals. Understand your ratios, metrics and conversion rates on everything. If you measure it, it will come!
Create a list of your top 30 clients/prospects. Go meet and/or talk business with each one of them.
Don't be afraid to ask people for business. The clearer you are in your company message and understanding of your ideal client, the easier it is to ask.
Learn something new every day. Watch a seminar online, listen to a podcast or book, read an article. Don't end the day without learning at least one new thing.
Be you, have fun and be authentic. When you do this, people feel it and your conversion rates increase. People want to do business with people they like and are genuine.
When I was thinking about starting my own company, I met with an attorney referred by my business coach (yes, business coaches have business coaches too). He gave a great piece of advice that I will share with you: "Don't look back with regret. If you do nothing, you will regret it."
Step up your action plan today and don't look back with regret. Happy New Year!
Think Big!
Jon