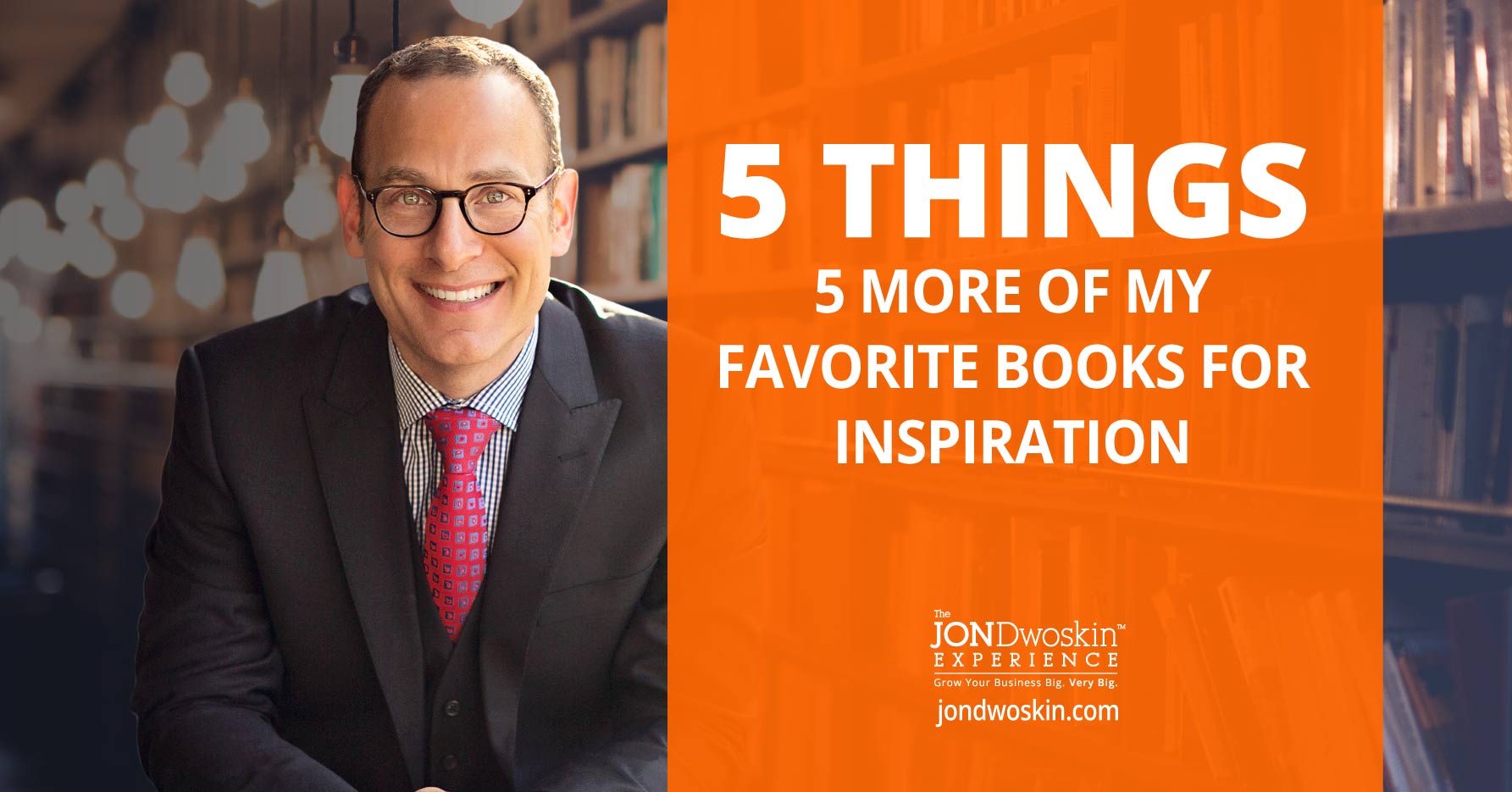 There is nothing better than getting that one idea from a book that inspires you, defines and frames an issue and gives you tools to execute on a higher level.
Below are five more of my favorites:
The Alchemist by Paulo Coelho
Understand where you are, where you're going and your path
Raving Fans by Ken Blanchard
The ultimate customer service book
Cold Call Techniques that Really Work  
Great tips to make every day prospecting easier
I Can't Accept Not Trying – Michael Jordan
Mastering your fundamentals
The One-Minute Manager
Great management tips to grow and inspire your team(s)  
These books have made such a big impact on me. I encourage you to check out at least one of these books today to add some inspiration and motivation to your life.
THINK BIG!
Jon