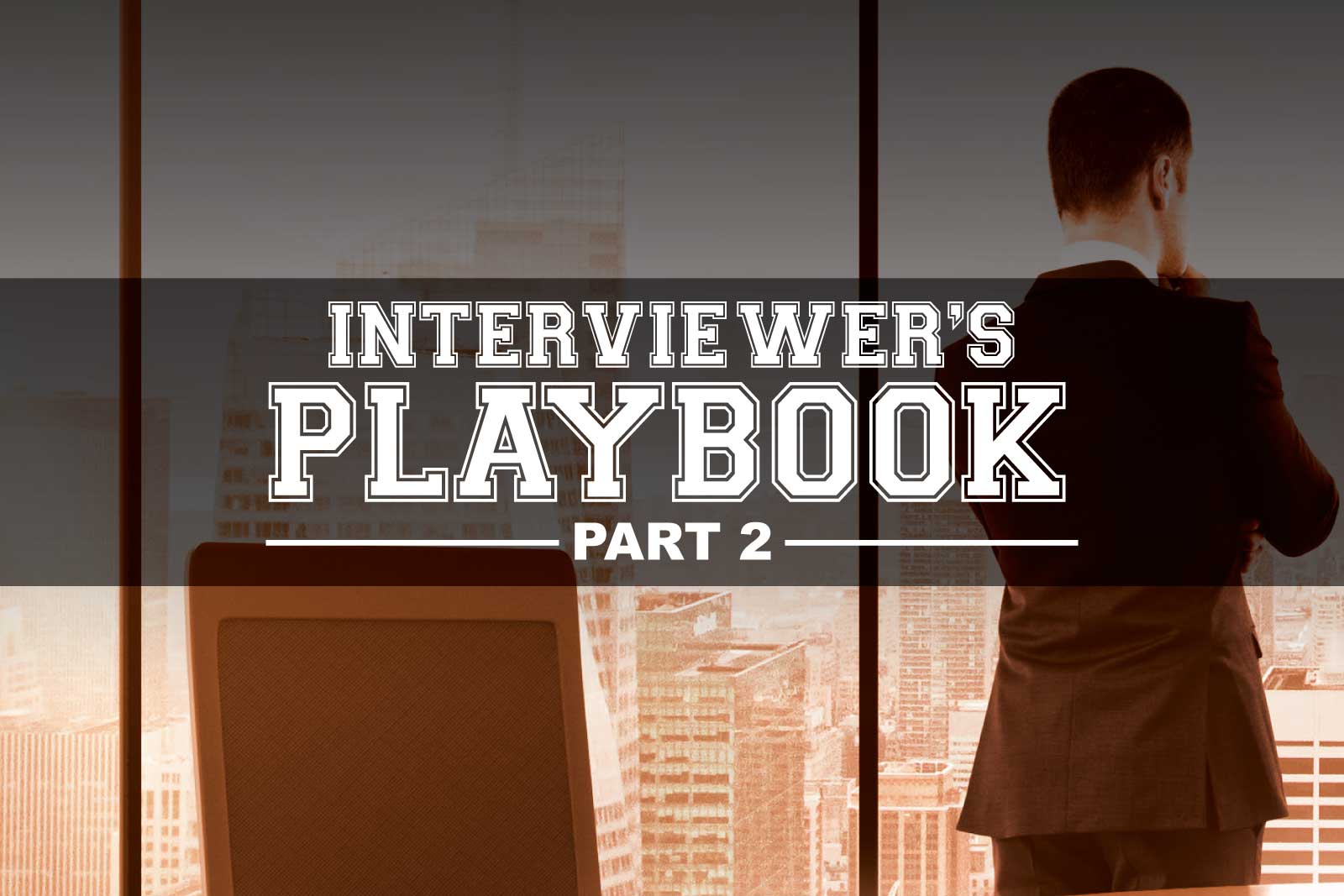 No matter what your level of experience or confidence, never show up for a job interview thinking you'll just dress smart and wing it. Show them that you're the right fit by using these techniques from my Interviewing Playbook.
Last month I shared my top-10 tips for interview success. These remaining 11 techniques are no less important, so listen up!
Throughout the interview, express that you are hungry, gritty, driven, coachable and likeable.
Listen and don't interrupt.
Clarify questions before answering them. Make sure you understand what you are being asked. Use phrases like, "How do you mean?" or "Please clarify what you mean by …"
Be ready to give detailed examples of your experience and achievements.
Make them smile and laugh.
Show common sense and the ability to think on your feet.
Close them a minimum of seven times for the job – assuming you want it.
Ask questions you have written down in your notebook at the end of the interview. (This refers back to an earlier tip: Bring a pen and notebook to take notes. Do not take notes on your phone.)
When you leave, thank the employer for their time, give them a firm handshake and maintain eye contact. Set a follow-up plan and/or put your next interview on the books with them.
Send a thank you email the same day and send a handwritten note the same day.
Call two days after the interview to follow up on next steps. Keep calling every three days if you haven't heard from them. They are likely testing you on your ability to follow up!
Thinking big starts with making small shifts in your execution and mindset. Don't ever look back and wish you had done more. Spend time preparing, planning and mapping out how you will get everything you want — and you will be amazed at the results.
Think Big!
Jon