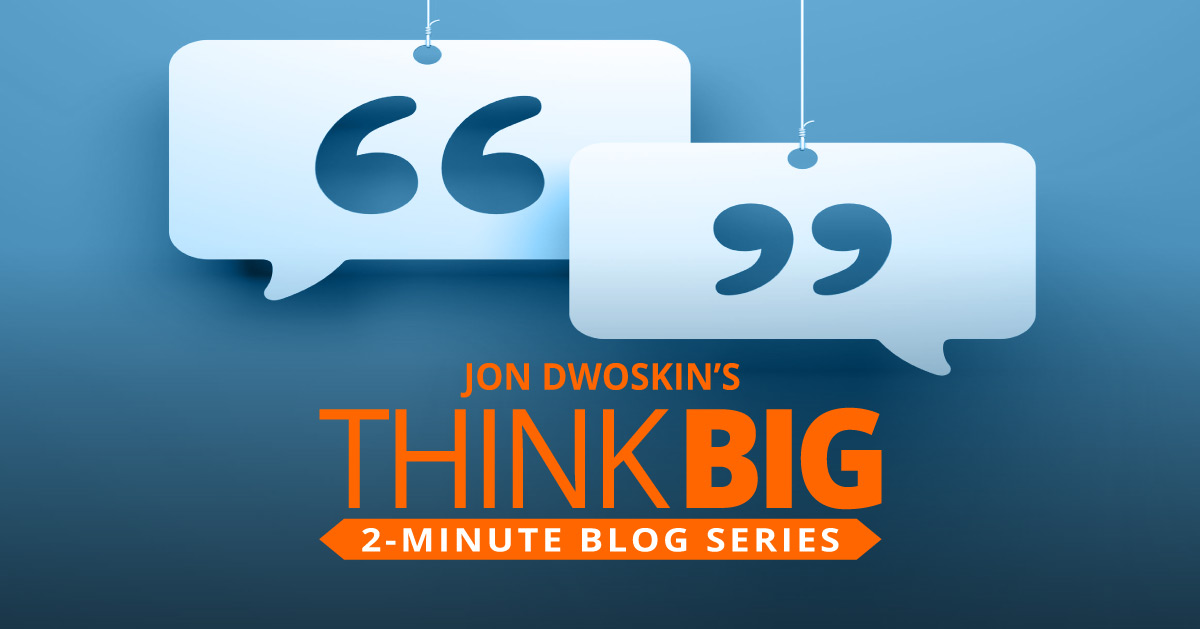 Rather than just zeroing in on closing the deal, take the time to have real conversations with your clients and prospects. Here's how to introduce meaningful topics:
Many clients are talking about …
A company recently hired us to …
Clients were surprised to learn that …
This is something I do for all my clients …
Let my team be a resource for you by …
After walking through our data, we've seen several clients make new decisions …
How can I be of service?
Sharing information makes you an indispensable resource, someone people want to bounce ideas off of and do business with.
Before you pick up the phone, ask yourself, what value am I bringing to the client? Thinking that way is how you think big … Really Big.
THINK BIG!
Jon