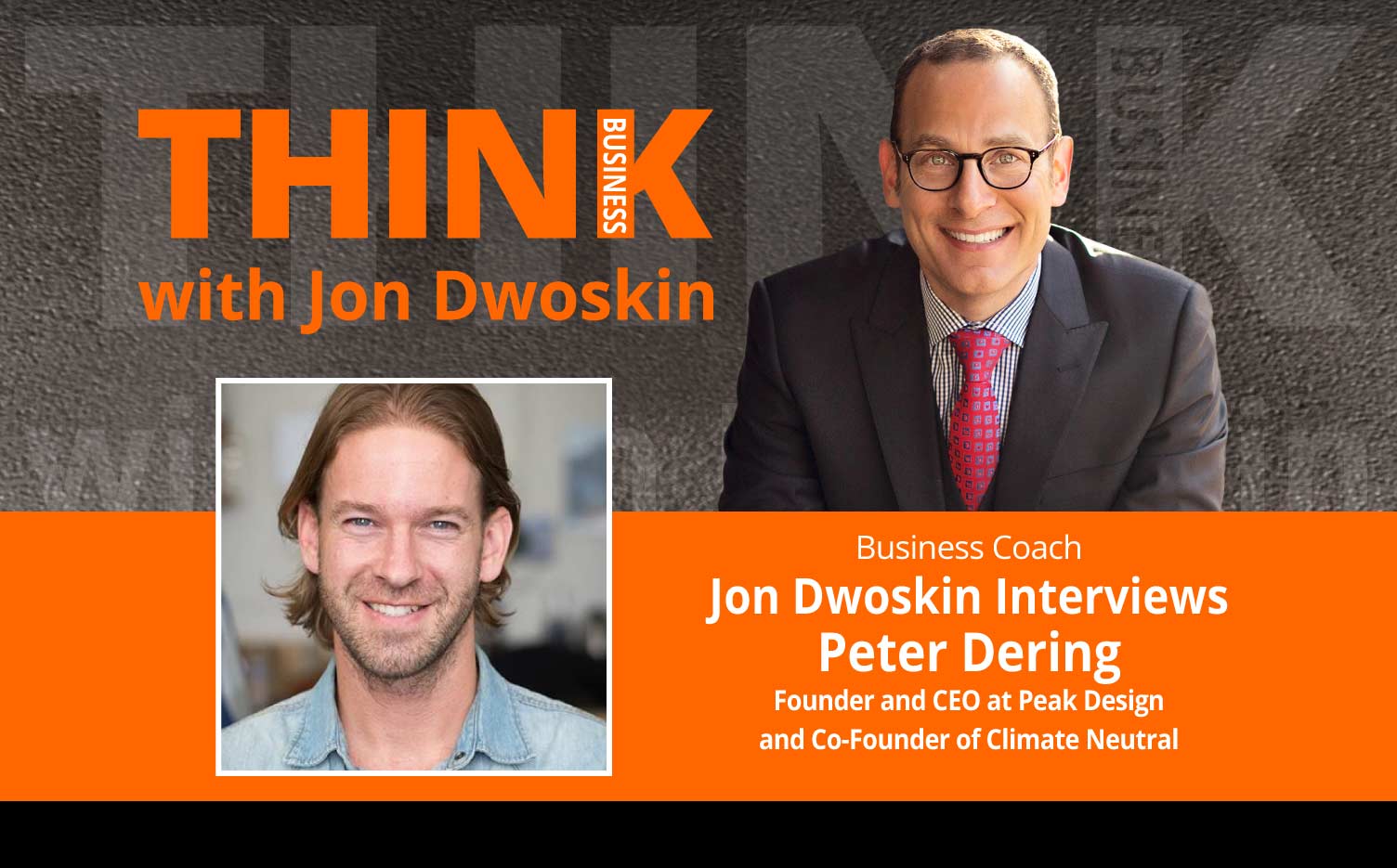 Avoid the Hierarchy, Control Your Destiny and Create Great Products
Peter Dering is the founder of Peak Design, harnessing design, branding, advocacy, and capitalism to pitch in to the fight against climate change. The way out of our mess is through business…not the avoidance of it. All brands should clean up their mess.
Peak Design began as a company based around an innovative product called the Capture Camera Clip…a mechanism designed to allow photographers to rigidly mount a camera to any belt or strap, allowing for hands-free accessibility.
The original idea was born on Kickstarter, becoming the second most funded project of all time back in 2011. Today, Peak Design is a major player in the world of photographic accessories and bag design, having cemented their place as the creators of innovative, intelligent, and useful products. Peak Design's growth has been fueled by a continued reliance on Kickstarter as a product-launching platform. Its eight campaigns have raised over $20m in funding, and their position in retail and direct markets is strong and growing.
Peak Design has aspirations of continued expansion in the photo specialty market, but are transitioning to a lifestyle and outdoors brand at a reasonable pace.
The center of gravity for Peter's CEO role is still largely product based, though he considers his most important role to be the nurturing of existing in house talent and the acquisition of more human resources that can add to the experience of Peak Design. Above all, the ethos of Peak Design is to promote an environment of enjoyment in all aspects of life…professional and otherwise. So long as this remains the core goal, great people will come, and great products will follow.
The idea for Climate Neutral came from years of attempting to sustainably grow Peak Design. It was abundantly clear that we are not going to reduce our carbon emissions quickly enough in an economy that depends on growth. Peter is confident our world will almost entirely decarbonize its energy systems one day. But we need that to happen faster, and we need to do something about the CO2 we've already pumped into the atmosphere. Peter believes offseting carbon footprints is a great place to start.
*E – explicit language may be used in this podcast.