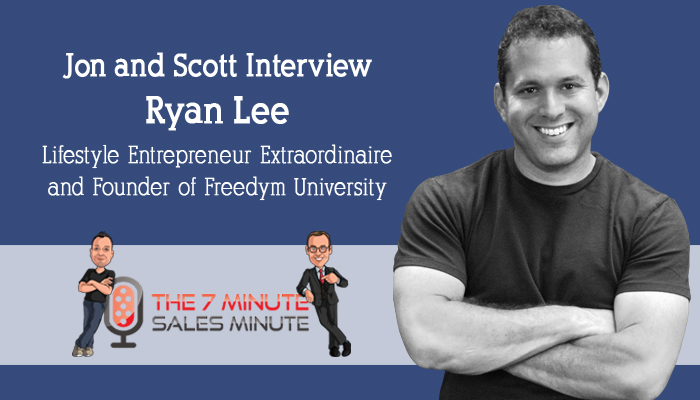 On this week's episode of The Seven Minute Sales Minute, Jon and Scott interview lifestyle entrepreneur extraordinaire, Ryan Lee.
Ryan has done it all and is up to it again with his fantastic Freedym University.
Listen in as Ryan shares his unique insights and offers his advice to help you grow in your sales career, overall business and life in general.
Take Ryan up on his offer (at the 35 minute mark).  Join Freedym U and forward Ryan the receipt at ryan@ryanlee.com and he will do a free one-on-one speed coaching session with you.  Take advantage of this offer folks.  It's invaluable.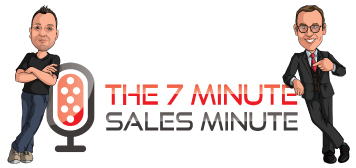 *E - explicit language is used in this podcast.